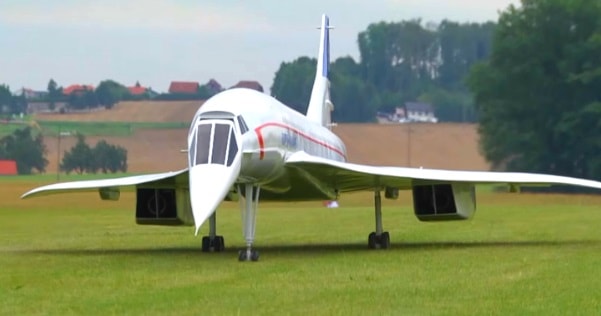 A Huge Concorde RC Plane Powered By Two Jet Turbines!
Introduced in 21 January 1976 the amazing Concorde was the first and so far, the only supersonic passenger jet (yes, we know about the Tupolev TU-144 but this one was permanently grounded after only 55 scheduled flights) flying for the next 27 years with a top speed of twice the speed of sound or 1,354 mph this incredible machine would take passengers on a trip from New York to London in amazing 3 and a half hours.
During those years, it was the epiphany of luxury and style and practicality but after nearly thirty years in the air it was Retired on 24 October 2003 citing low passenger numbers after the 25 July 2000 crash and also the low amount air travel passengers due to the September 11 attacks.
To honor this amazing aircraft this RC plane has been boult and flown at Panoramaflugtag 2012 in Ohlsdorf, powered by real turbine engines, check out the flight of this amazing model aircraft in the video bellow.