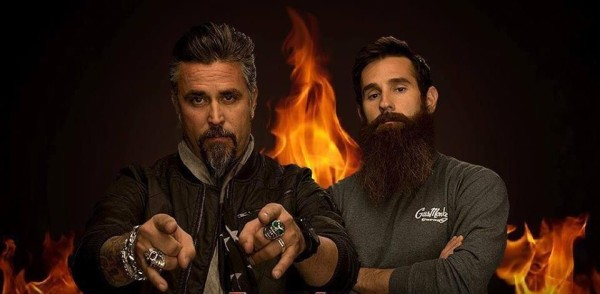 Why did Aaron Kaufman leave Fast N Loud and Gas Monkey Garage?
In case you just crawled out from under a rock let us tell you, the Fast N Loud, is a "close to" reality TV show which has ran on The Discovery Channel TV show and has made it to an amazing 10th season with a total of 108 episodes and it seems the audience just can't get enough of it.
The basics are pretty simple Richard Rawlings, and Aaron Kaufman, work in the Texas company named Gas Monkey Garage and they find old tire and run-down vehicles and put them back together thanks to the rest of the crew, or sometime just flip them even before they get washed, let alone fixed.
So to find out that this dynamic duo is splitting up is something that kinda makes us sad because it was their love-hate relationship that made the entire show better.
According to reports, Richard Rawlings is now confirming that his BBBF (Bearded Best Bro Forever) Aaron Kaufman is going to be parting ways with the Gas Monkey Garage crew.
"As you may have heard by now, the Bearded Wonder has decided to leave Gas Monkey Garage," Richard wrote in a post on GasMonkeyGarage.com. "Aaron has been a part of Gas Monkey Garage since day one, and it will be a painstaking process moving forward without his talents," he adds.