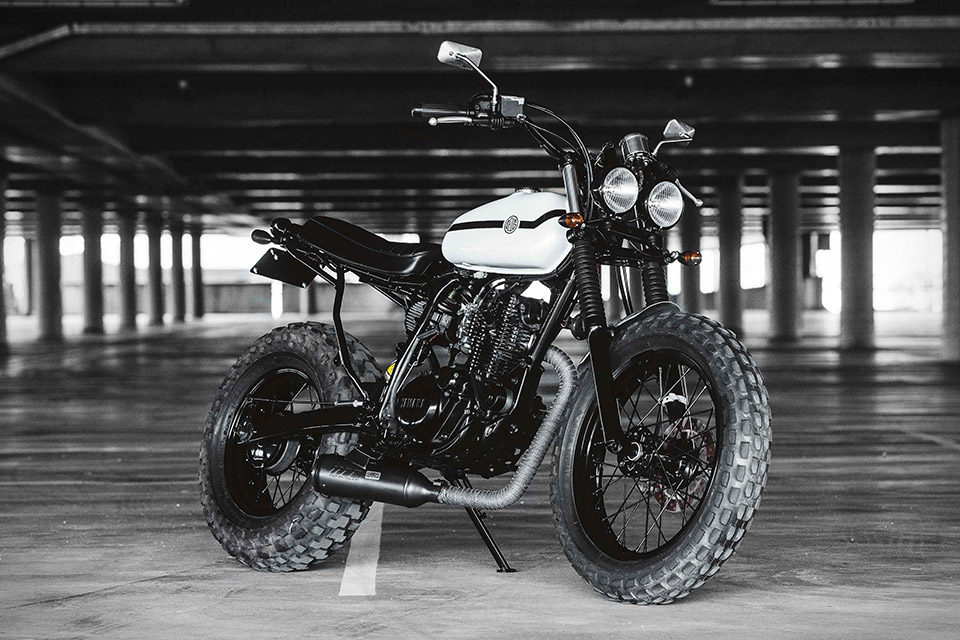 Yamaha 2-up built by Deus Ex Machina!
The crew at Deus Ex Machina got this little Yamaha TW 225 and gave it a unique look that shows us that the big things can come in even small packages.
The first thing that they did to the bike was stripping out the unnecessary plastic pieces and bits, importantly shedding the weight and business of the bike. It was painted completely in black. They give it a Vintage Husky aluminum fuel tank, which was saved from a scrap yard and painted by Dutchy Motorcycle paint. Also, it was upgraded with a new Easy Rider seat for additional comfort. The original air box on the bike was replaced with a new high flow K&N filter. Also, it was given additional second headlight for better visibility on the streets. Also, it was upgraded with a SuperTrapp muffler for a deep and beautiful roar, and also a new sub frame. The result of this modification is a scrappy and classic-looking ride.