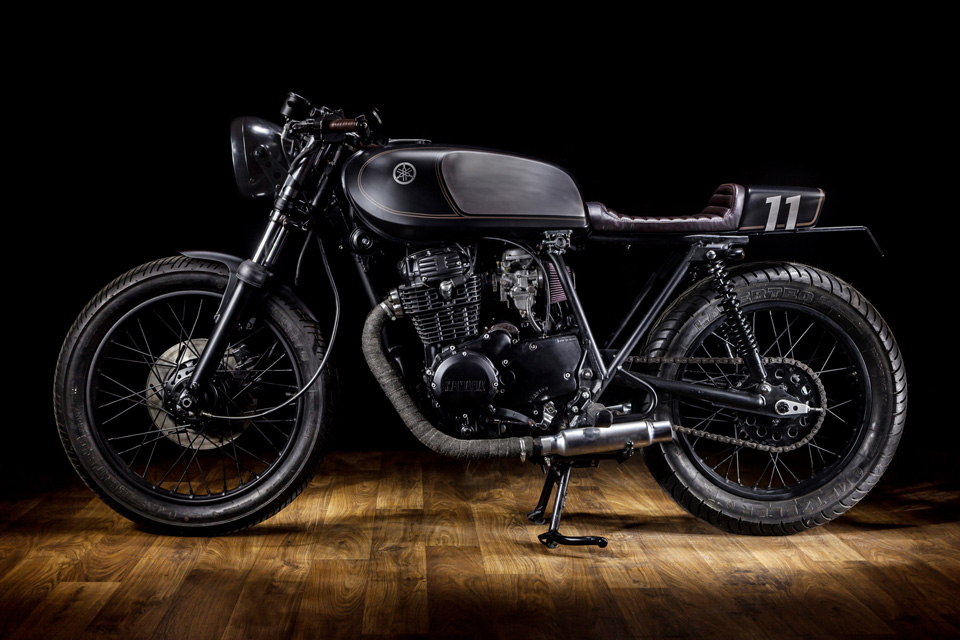 1978 Yamaha XS400 called the Dark Bullet built the Macco Motors.
The custom builders at Macco Motors built this 1928 Yamaha XS400 that is a beautiful remake of the 38 HP bike named the "Dark Bullet". This bike has a 19 inch SR250 wheels on the front together with Metzeler Lasertec tires, has a new front axle, a retuned engine with K&N air filters and shorty pipes. In place of the electric starting system, there is an old fashioned kick starter.
The builders at Macco Motors are making fans around the world, as the wowed enthusiasts with the build of their Honda Spitfire 09 from a 2002 Honda CB750 Nighthawk. Enjoy the photos.