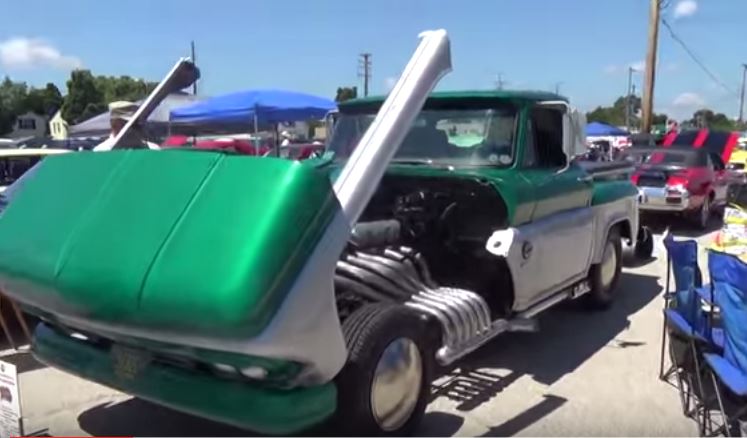 Custom GMC Truck V-12 2015 Car Craft Summer Nationals
Here we have a video by ScottyDTV that was shot at the 2015 Car Craft Summer Nationals, and it is something you don't see every day. According to the owner this is a GMC pickup with a V12 engine in it. Supposedly there were only 11 of them sold in Wisconsin. After some research the closest info we got about this engine is that this is a 702 V12 (twin six) GMC Balaur engine putting out 250hp and is 100% agricultural engines. Basically you can run literally any fuel source in them you want. Propane, natural gas, diesel, gasoline, if it can cause combustion you can use it. Their main strength is the torque, which should be somewhere in the neighborhood 650 pound feet at 1600rpm, and peak power of 250hp at 2400 rpm which is about as fast as they would spin.
Either way checkout the video of this gorgeous looking truck that is dedicated to the B24 Liberator Crew, "Rap'em Pappy!" and tell us what you think.