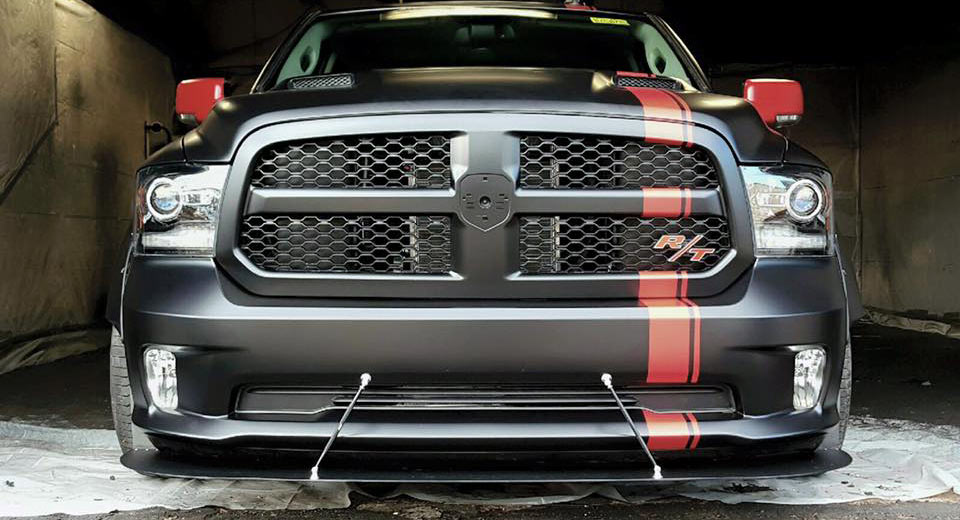 775HP Hellcat-Powered Ram Pickup Truck Ready To Burn It Up At SEMA 2016!
First of all, we cannot sit here and tell you that this is the first Dodge Ram we have seen that had the awesome engine from a Hellcat series installed in it. But this is probably one of the best all-around built that will hit the streets of SEMA 2016!
This extreme build was undertaken by the folks at the Dallas Speed Shop, and it was constructed with the idea to represent them as best as it can at SEMA.
The engine that was taken from the Hellcat which already had 707 horsepower has now been tuned to amazing 775 horsepower which with the setup of this vehicle is now capable of probably moving a small mountain.
Do not think for a minute that the guys from Dallas Speed Shop just strapped a huge engine and left it alone, as you know this is not how you attract attention at SEMA, at SEMA, you need to fine tune every detail of the entire vehicle and this is just what they did.
Huge 8 piston calipers bite down on the carbon ceramic disks, on the front axle in order to make sure this vehicle stops as good as a sports car, as well as other carbon fiber wings and many other add-ons.
Click on the photos and see all the great looking details of this superb machine.