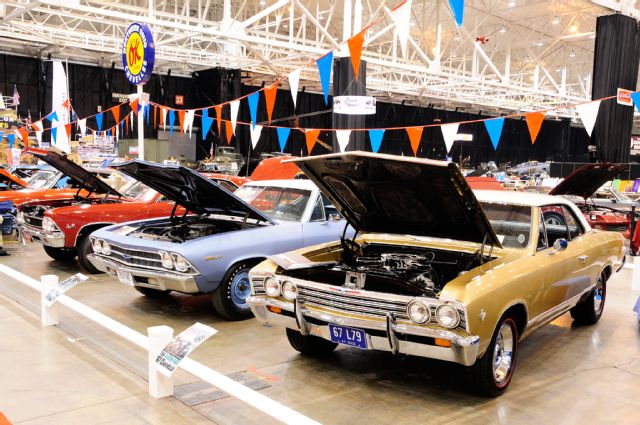 Details from the 49th Annual Piston Powered Auto-Rama
If you own a car, perhaps you are used to the adrenaline rush that you get every time when you drive your hot rod. It is the moment when the driver and the car become one. But, when the winter comes, the indoor car show season starts and give you a chance to see some of the coolest creations in the world. How amazing would be to see an event where every kind of hot rod is on the display under the roof.
That was done by the Summit Racing Equipment 49th Annual I-X Piston Powered Auto – Rama by covering 1 million square-feet of floor space. The I-X Center located in Cleveland, Ohio, was hosting the event with its huge confines. In 1942 established like a manufacturing facility for the B-29 bombers in WWII and in the 1950's to manufacture tanks, it probably evolved into the I-X Center.
It is so easy to get overwhelmed by the displays showcasing everything – hot rods, race cars, customs, muscle cars and classic truck. We must say that it is really an enjoyable show, and there are so many dedicated places presenting commercial vehicles, including trucks even from 1929's, zones for Corvette and Pontian and heavy equipment. There was a huge area dedicated to the military vehicles, including an M5A1 Stuart light tank, armored recovery vehicles, a TBM-3E Avenger military bomber from WWII and a T-28 Trojan fighter plane.
In the South Hall there was the legendary Hot Rod Asylum that was packed to the brim with customs, vintage busses, classic hop-ups, and tagalong trailers. Add in an usual pin-up contest, the Krazy Paint Charity Panel Jam, a drive-in theater, charity auction, and an awesome array of leading manufacturers' displays and there you have one of the most amazing pistons-powered events in the country. We think that the 50th anniversary will be even more amazing.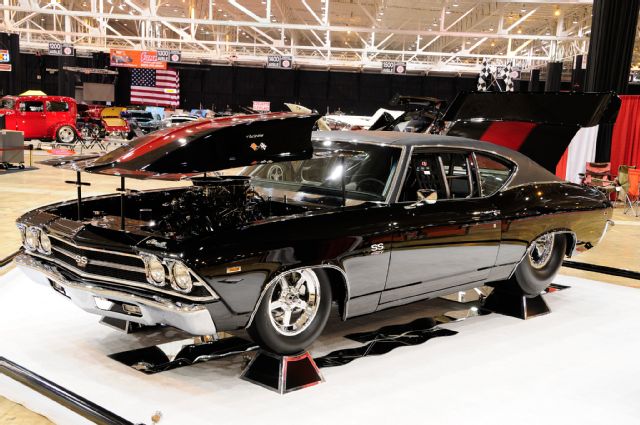 There you can see the 1969 Chevelle SS by Jack Stone that is powered by Ultratech Racing Engines, rolls on a Chromoly tube chassis, and flawless black paint by Jack.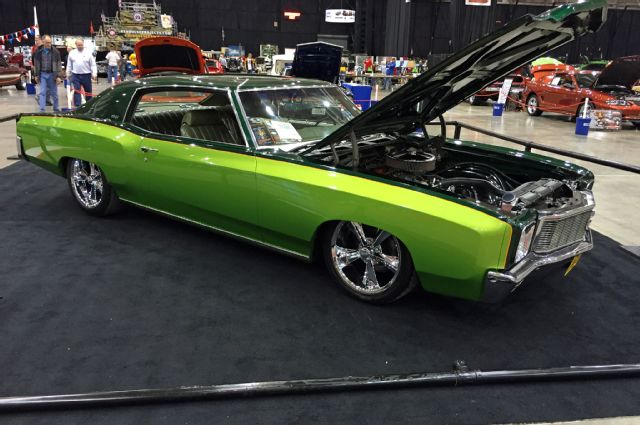 Fatty's Chassis and Speed Parts presented the mild custom 1971 Monte Carlo which was powered by a 400 horse Chevy small block engine and it was slammed to the ground.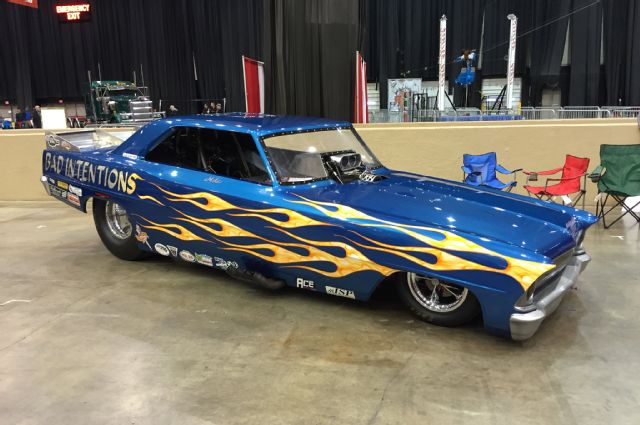 Nothing was cooler than the stretched and flamed 1966 Nova funny car by Mike Arquilla that has a nasty stance and it is named "Bad Intentions".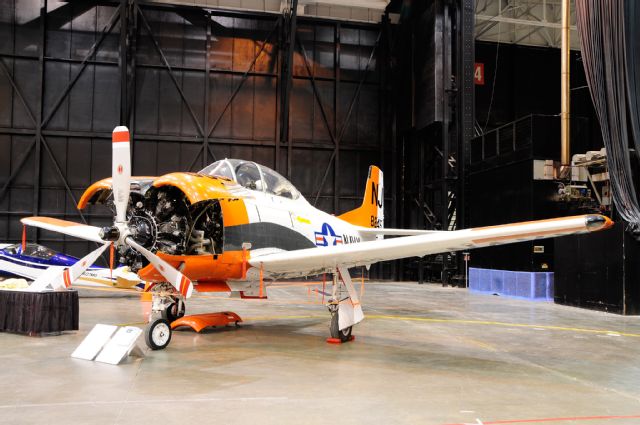 This Piston Power event shows anything that is piston powered. Here you can see the T-28 Trojan that was built in 1950's by the North American Aviation, and it served like a pilot-trainer. It has a Wright R-1820-86B engine that delivers 1,425 HP.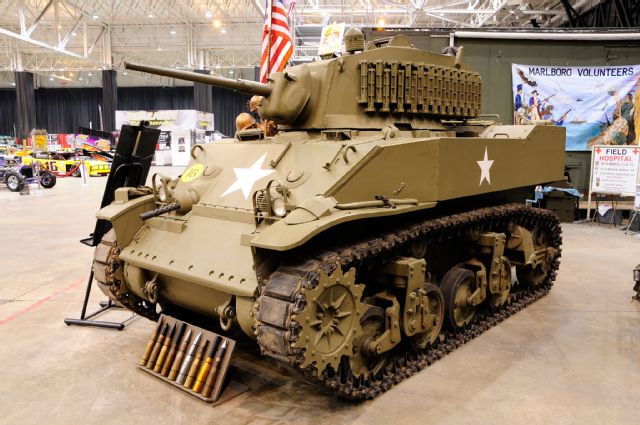 We are sure that you haven't seen for a long time a real M5A1 Stuart light tank. It has twin Cadillac V-8 engines, it carries a crew of 4 and it is capable of 40 MPH.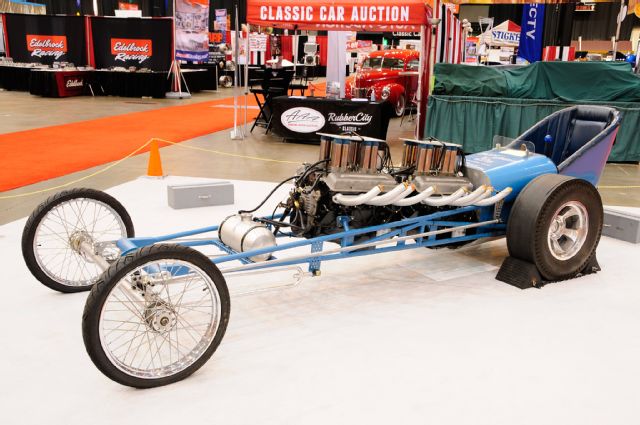 The recently restored twin-engine rail job with a pair of Chevy small-block V-8 engines by the Blue Angels Hot Rod Club give us an adrenaline rush of just how poor ¼ mile racing was in the past.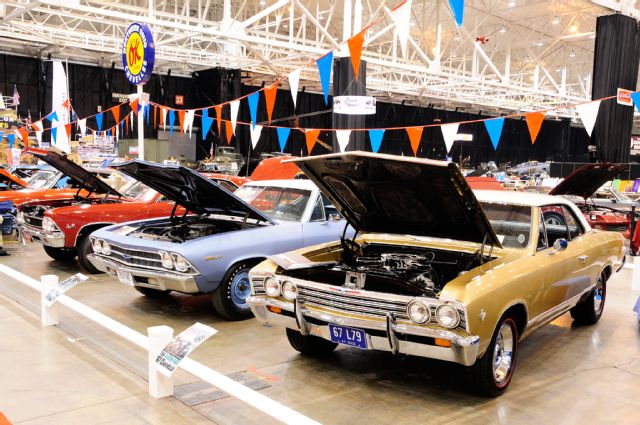 Check out the used car lot that has a bevy of Chevy Chevelle's in all kinds of condition. This display will make you stop and think about which one of these beauties you would want it in your garage.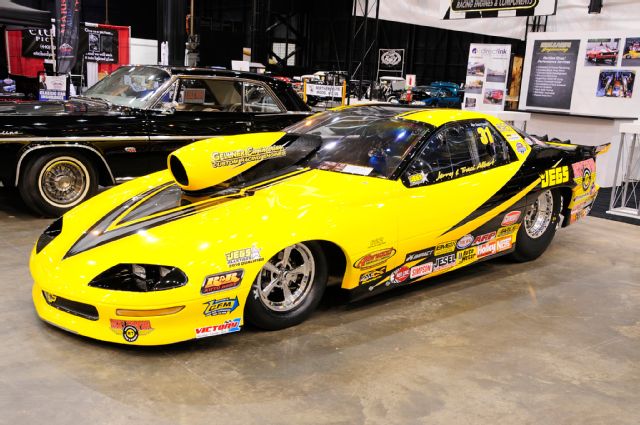 The Jerry and Traci Albert's NHRA Top Sportsman Camaro from 1997, with a best e.t. of 6.62 at a speed of 207 MPH on the ¼ mile, holds the NHRA Division 3 Championship for 2014 and 2013.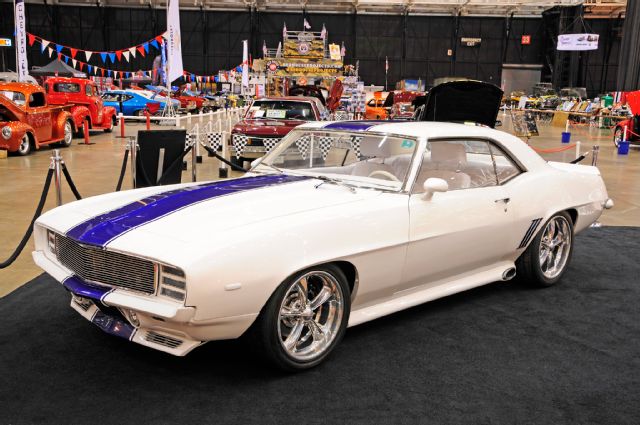 The 1969 Camaro by Paul and Darcy Terlosky has a custom touches, including a side-pipe exhaust, unique air dam, a vibrant all-white body detailed with blue pear racing stripes and lowered stance.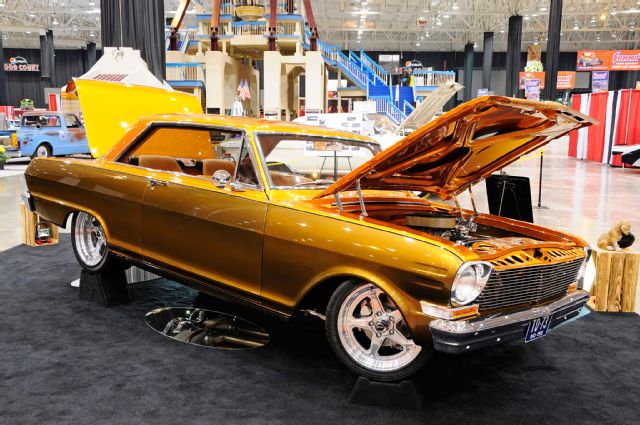 The 1963 Chevy II by Sandy Kuhar was coated in 2-toned butterscotch pearl and it was as clean as they come with a custom grille, a razor sharp body, and small block power.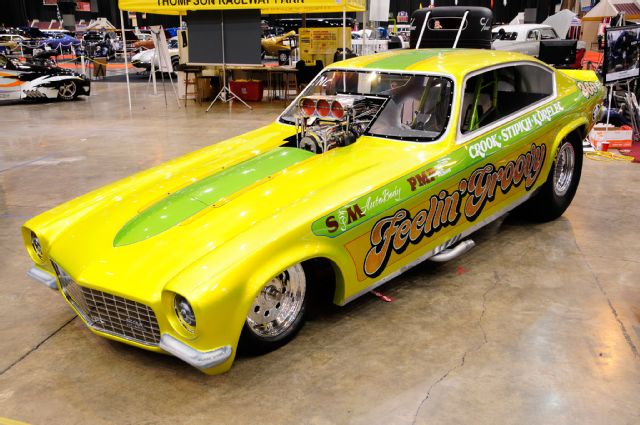 There were many hot vintage floppers on the show including the candy-coated big block blown and injected 1972 Chevy Vega by Steve Crook, which is well known as "Feelin' Groovy".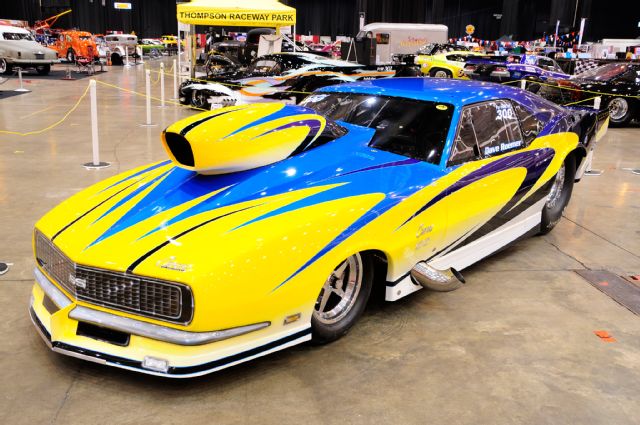 If this 1968 Pro-Mod Camaro by Dave Roemer didn't astonished you, there is no hope.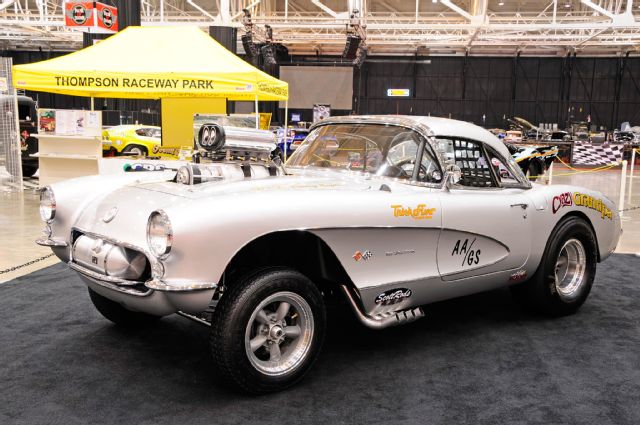 The 1957 Corvette by Bill and Pam Cook, with a 496ci Hilborn-Injected blown big block by Gellner Engineering has many go to match the show when it hits the drag strip.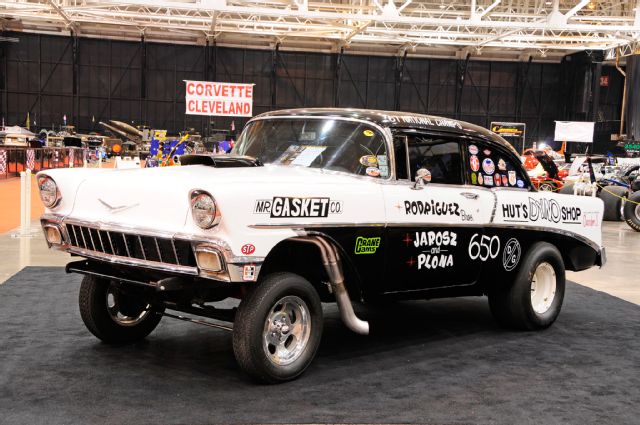 Tri-Fives make amazing Gassers, and the Bill DiBartolo's 1956 nail's the look with fenderwell headers, mile-high frontend, and race slicks on steelies.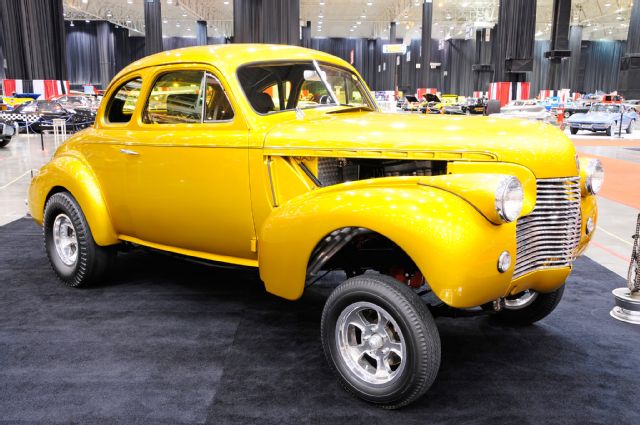 You can't see every day a 1940 Chevy couples finished in Gasser style, but Tim Nagle killed the look with power by the 955 Automotive's 434ci small block connected to a TH400, custom blended golden gloss and aggressive stance.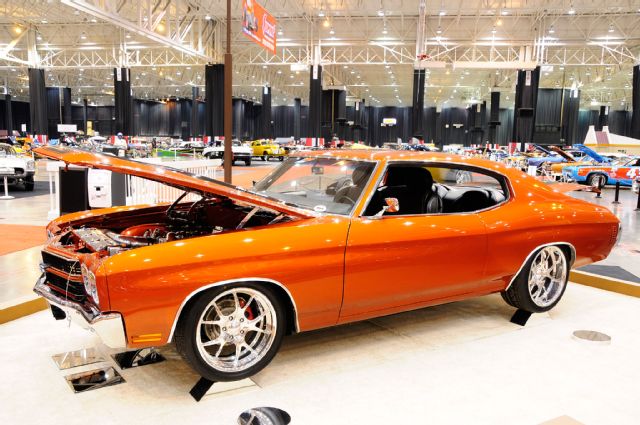 At this event was the hottest Pro Touring car – 1970 Chevelle by Andre Stephens that has a 364ci LS V8, Boyd Coddington wheels with Nitto rubber, and tuned suspension.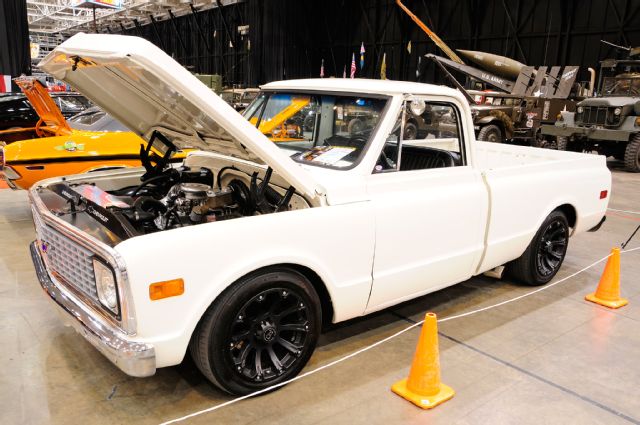 This 1972 Chevy C-10 by Jamie Needhamer was a father and son project. It gave the truck many razor sharp great looks and handling highlighted by a TSI Wheels and the satin white body.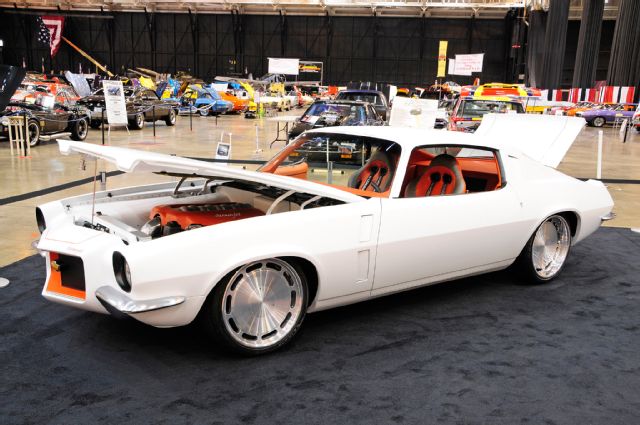 The Jack Matia's 1970 Camaro, which is well-known as Scramjet with subtle looks has an aircraft-influenced styling, a computer or smart phone to control the electronic operation, and LS7 power.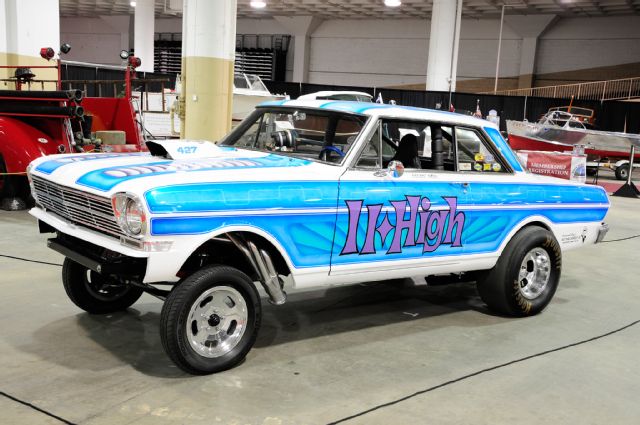 427ci Rat power, endless attitude, Nosebleed stance, panel paint… all this for the 1962 Chevy II by Rolo Mlady.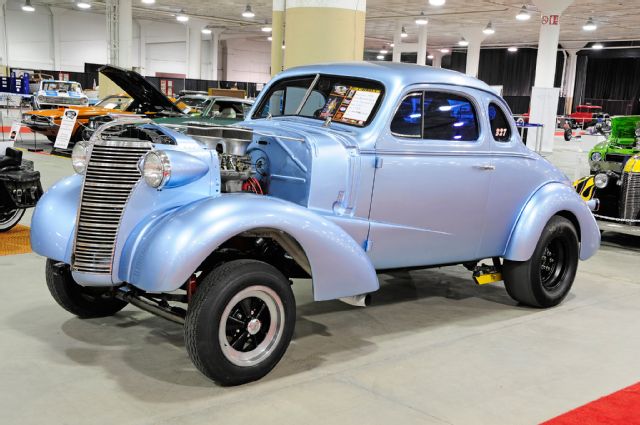 The 1938 Chevy Gasser by Artimus Klein was equipped with hustle from the tunnel-ram-fed V8 to the straight front axle.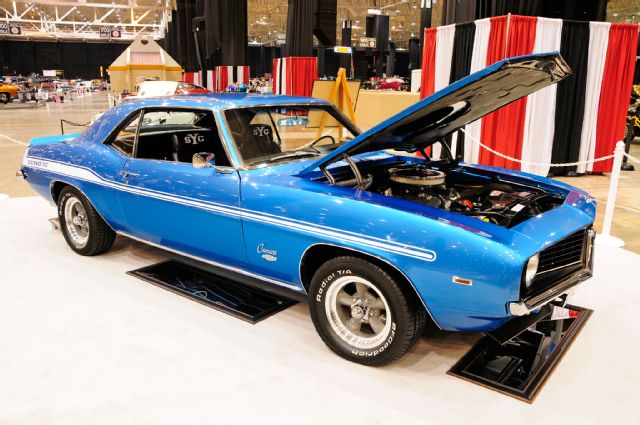 This blue metallic 1969 Yenko Camaro by Jerry Haeberle will take your breath away with its mirror-finished body and awesome attention to detail.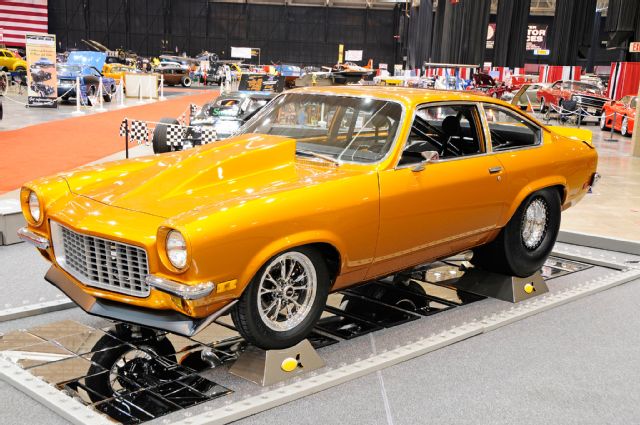 The 1972 Fusion Bomb by David Haney was done to the highest level ever on a Pro Street Vega, and it has a sheet metal interior, custom one-off hood, decadent PPG Fusion Orange vibe and 355ci small-block.
Source:
superchevy.com