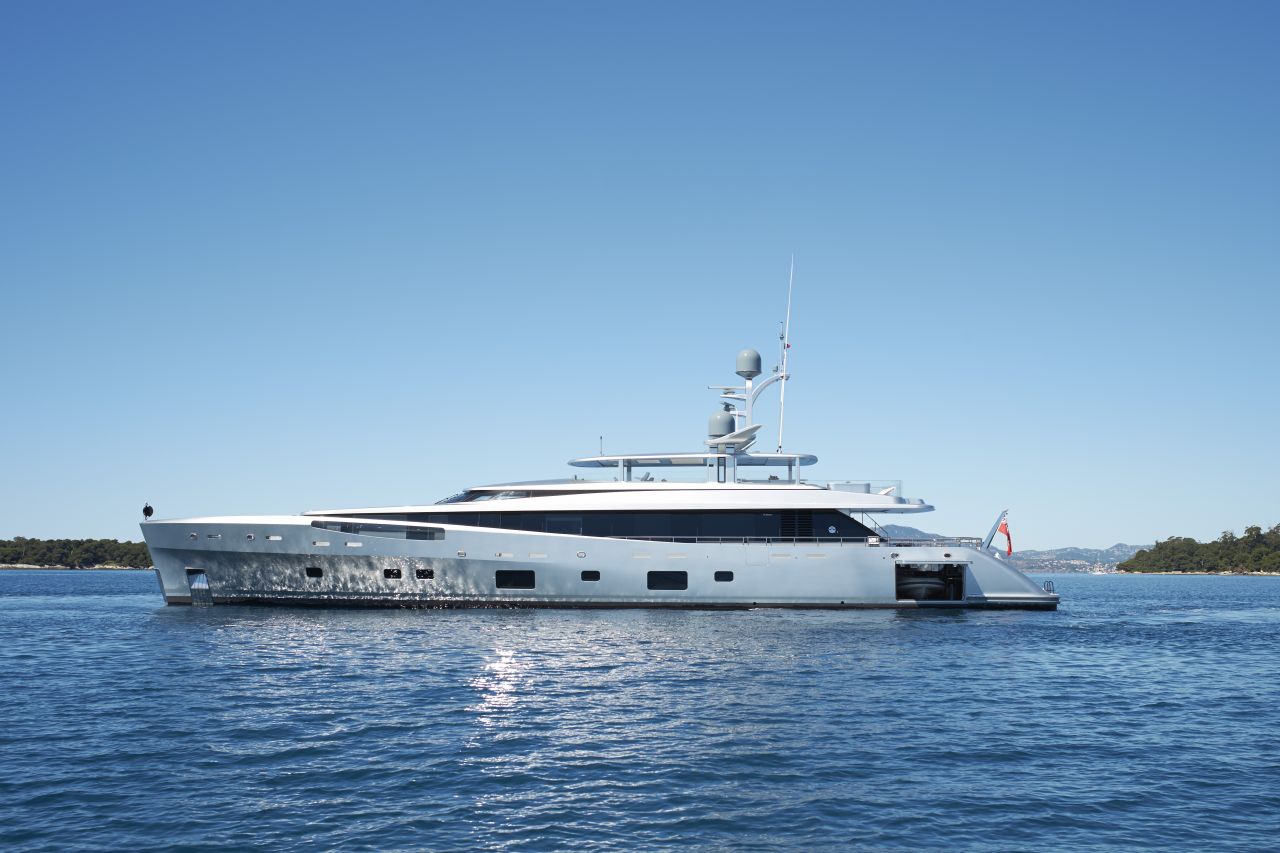 Feadship is a collaboration between two Dutch yacht builders Royal De Vries and Royal van Lent and maritime engineering company – De Voogt Naval Architects. Recently, they announced a new motor yacht long 46.22 meter that is called Como. The ship design has a whaleback sheer and a modern bow. In non-nautical terms, a hull that is constantly curved above the waterline – from vertical to horizontal.
Como has windows that are larger than normal with a high percentage of glass that is used in the superstructure. The glazed panels are located on the top of the metal and made a continuous glass surface and amazing uninterrupted views.
This yacht gets two and a half decks in a place of Feadship's usual 4 or 5. The wheelhouse is adjourned into the structure of the main deck, and creates a huge outside deck. The place makes an amazing party area that is totally surrounded and covered by glass.
Como is powered by two Caterpillar C32 engines that are rated at 1417 kW or 1,900 horsepower from 2300 RPM. Interior Design is the job of the Redman Whiteley Dixon that is a British company. Because of the heavy use of structural glass, the interior of the yacht became a test in innovation with staircases, ducting and technical spaces that are designed to hide the necessary ducting and wiring.
The Feadship Como is a result of the X-stream concept that was revealed at the Monaco Yacht Show that was held in 2006. A design study in 2012 gave some vision into the development process that led to the Como. This yacht is owned by Neville Crichton, a race car driver and New Zealand Yachtsman.