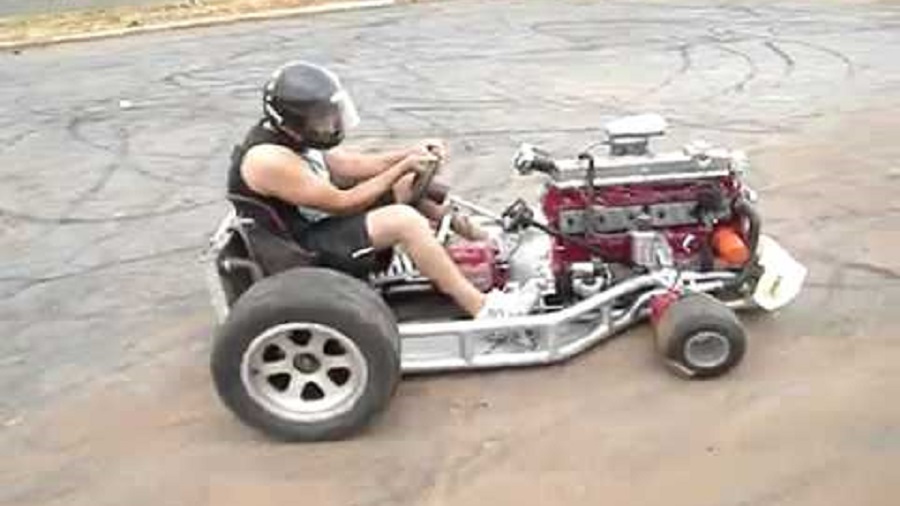 Why is so insane to put engine with six cylinder in go – kart?
Go karts are extremely light and extremely fun to drive. For the most part anybody who has driven one always wants more power since it equals more fun. On this note these guys decided to cram a 6 cylinder engine inside one. While the ride looks very fun it can also be considered one of the most violent we have seen in a while. That thing spins in circles so fast that the guy looks like he is about to be thrown out of the go kart due to centrifugal force.
Lucky for him he survives this ride.
Watch the video which let's just say won't win any camera awards in the near future nut is fun nevertheless.