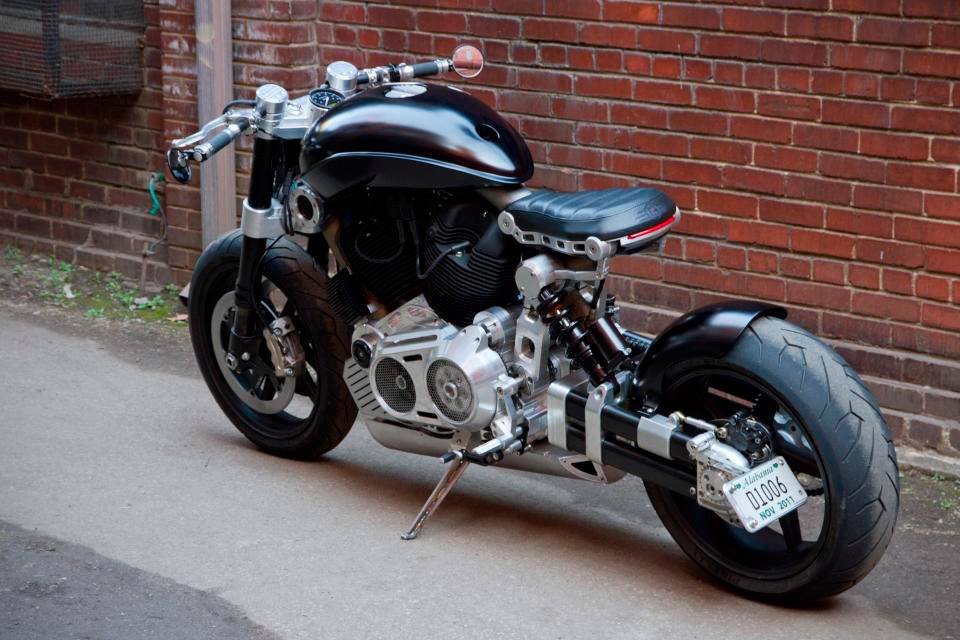 This is the coolest motorcycle that you can buy – X132 Hellcat!
Some of the unique and most innovative bikes are made by
Confederate Motorcycle
, a company that never disappoints about the look, ride abilities and performance. Their latest creation is called X132 Hellcat Speedster.
This motorcycle
is designed by Pierre Terblanche and is named after F6F Hellcat fighter plane of WWII. This hand-built 3rd generation X132 Hellcat Speedster is powered by a 132 cubic inch, fuel-injected S&S V-twin engine that delivers 130 horsepower and 140 lb-ft of torque.
This bike looks amazing, and you can have it for just $65,000.