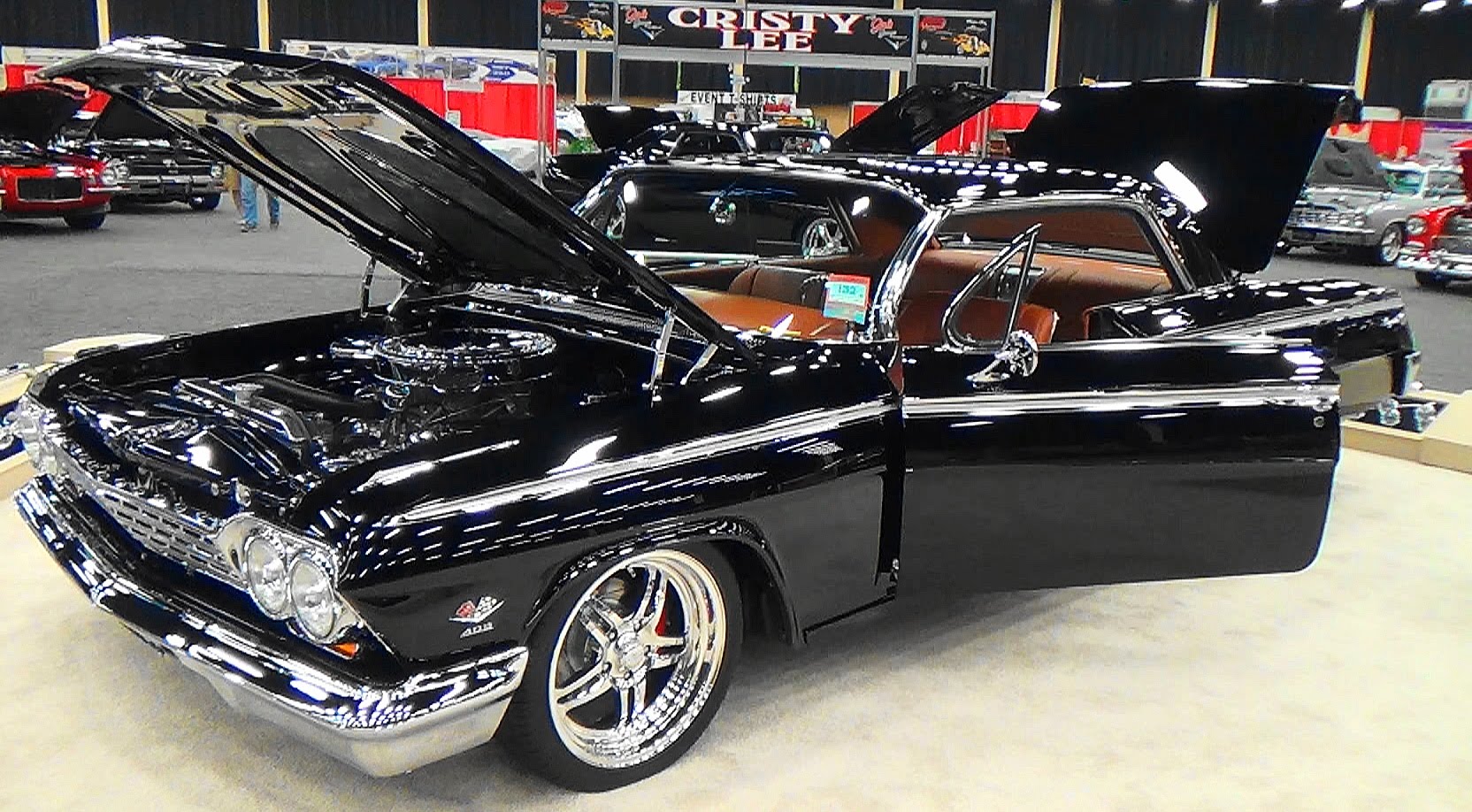 Smooth And Sharp '62 Impala SS Proves Why Early Impalas Are Badass!
One of the biggest fans of classic cars, Scottie from the famous YouTube Channel ScottieDTV, is at Pigeon Forge Rod Run, and guess what he stumbles upon, a clean looking 1962 Impala SS 409 named "Black Diamond" which won't let us take our eyes off of her.
This classic car looks amazing and is probably one of the prettiest Impalas we have ever seen. This is one of those cars that will remind any car lover why the classics are so important and so sought after, in case he forgot, I mean they apparently don't make them like they used to, there is no car in production these days that we think will be as pretty as this one is today, in 60 years or so.
This perfect stance black diamond is covered in an amazing black paint that just won't let you look away, we could literally stare at this car for hours and not be bored.
Play the video to see the amazing details of this astonishing classic car, and soak in all that praise Scotti has to offer about this magnificent automobile.