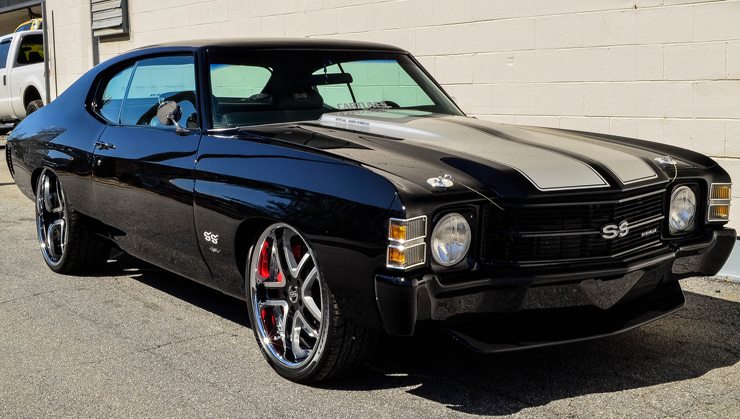 Joe Johnson's Custom Twin Turbo Chevrolet Chevelle SS.
This is one great looking custom hot rod. It is a custom
Chevrolet Chevelle SS
and the owner of this great hot rod is Joe Johnson. The builders of this gorgeous are the crew from Cartunes of Atlanta and we must say that they did an amazing job on this car.
This Chevelle
has a twin turbo LS2 engine, Forgiato Estremo rims, black body paint with white stripes and a custom made interior. This is one great edition to the car collection of Joe Johnson.