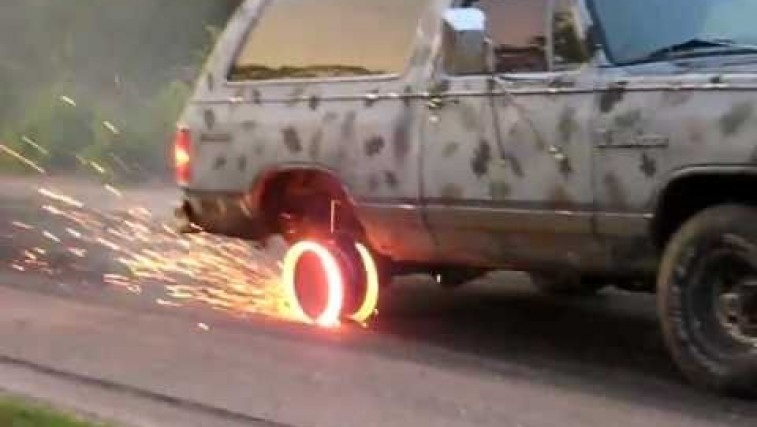 Probably this is the best burnout ever!
Today we present you perhaps the best burnout that we have ever seen. But, you don't always need a super expensive car to do that burnout. Maybe you just need an old-school vehicle like this Dodge Ramcharger. This vehicle refuses to quit at this burnout party even when shredding a tire, he keeps going and going.
Watch the following video to see this amazing burnout. This guy is really amazing and he presents us one amazing burnout show. What do you think about this burnout? Enjoy the video!