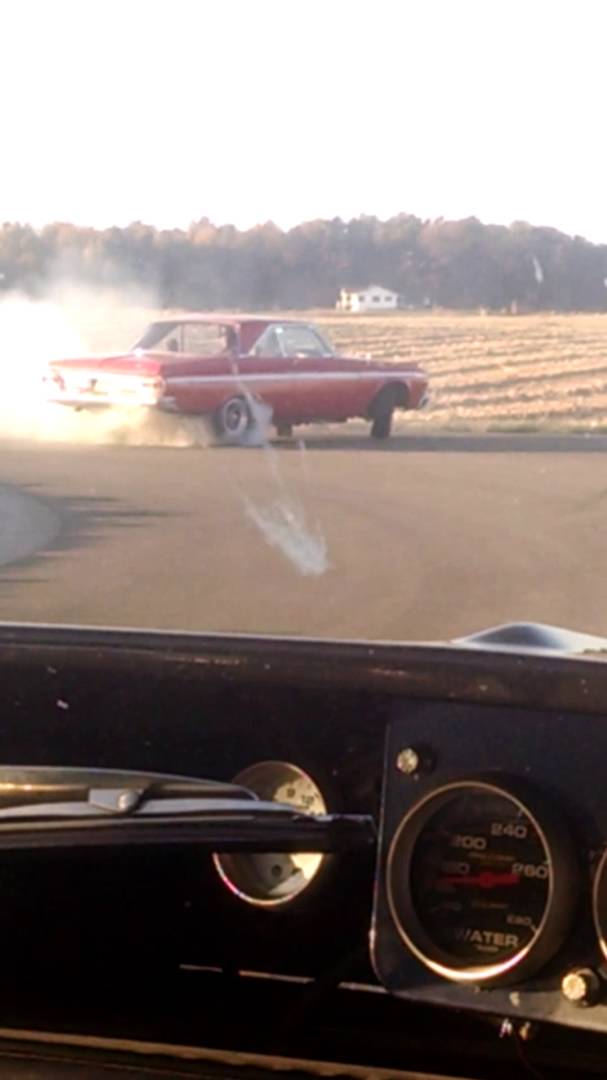 Mopar donuts and barracuda launch!
So, you're traveling down the road with your buddies, and apparently you guys make quite a muscle car pack, and when you arrive at an inter station that apparently does not have too much traffic, what is the best thing to do after respecting the stop sign?
Well for these guys, create a smoke screen seemed like a reasonable answer, one after another these guys light up their tires creating some pretty baddass tire circles, a dense smoke screen and some amazing noise. Since the car with the dash cam is last and there is not much audience for his smoke screen, he makes a truly amazing launch so we can his pony car at full chant.
Check out what seems to be the perfect way to leave a crossroad for a couple of muscle cars lovers in the video bellow.