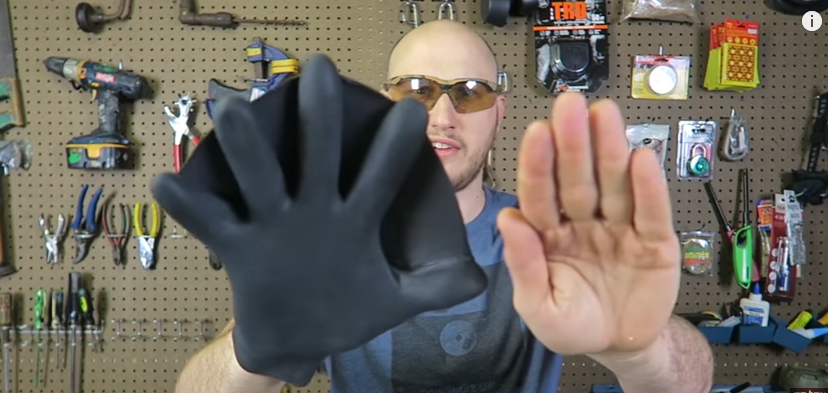 7 Glove Gadgets Put to the Test!
When it comes to safety equipment we have learned that sometimes it's not cheaper to pay less for protection because most of the time you end up paying more at the end in order to be properly protected but is the most expensive equipment safest? Well in order to find out we take you to the well-known Crazy Russian Hacker YouTuber, who in today's episode will put some safety equipment at the test so you won't have to.
Today's products are a variety of gloves that are designed to protect you or help you in certain situations. Gloves that prevent you from cutting yourself are first on the test and he appears to be amazed by the level of protection that they provide and highly recommends them.
The rest are even more amazing, from heated gloves, to gloves that have Bluetooth technology installed so you can literally talk to the hand, gloves that are fire resistant or bicycle gloves with pre-installed turn signals? What else did they think of? Well watch the video and find out.