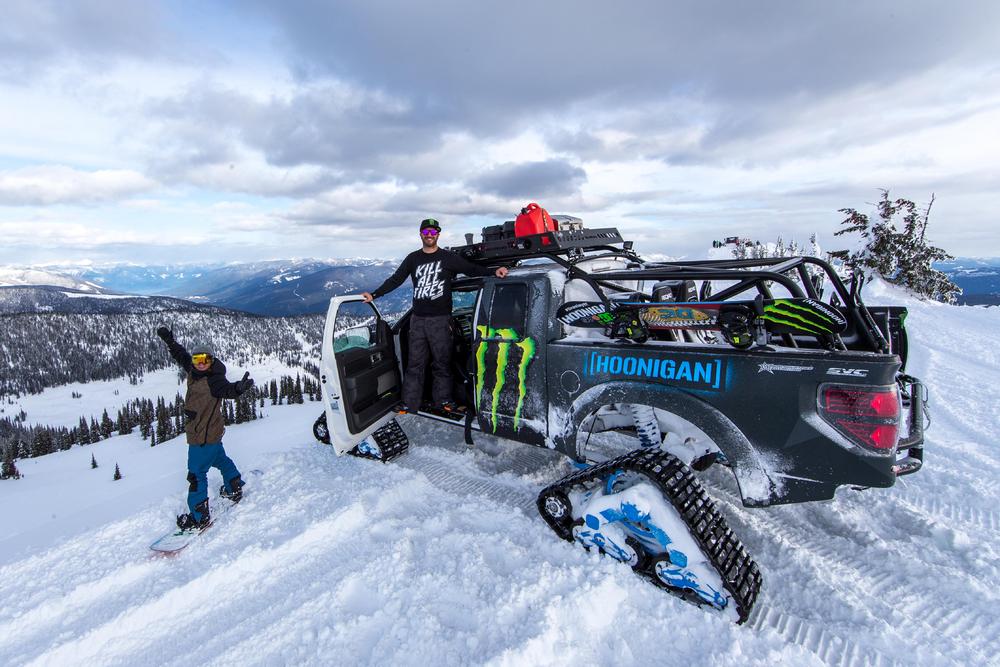 Ken Blocks ford f150 "RaptorTrax" is amazing!
Winter is coming! And no, this is not a reference to mega popular series Game of Thrones, we are actually telling you that the season in upon us. The first thing that most of us think of in the mention of winter is snow and ways to keep driving and dealing with it.
Today we present you a beautiful way to deal with the mushy slippery matter and it's thanks to the Racer/Stuntman/Adventurist/YouTube-Legend
Ken Block.
He is here today to present his favorite way of driving in the snow, his
Ford F-150 Raptor Trax
. Full Roll-cage, skid plate, upgraded suspension that is able to handle the 350 pound tracks, barbeque, flood lights and many more extras are on the list of this extremely capable vehicle. Check out the video for more information on this extreme machine.