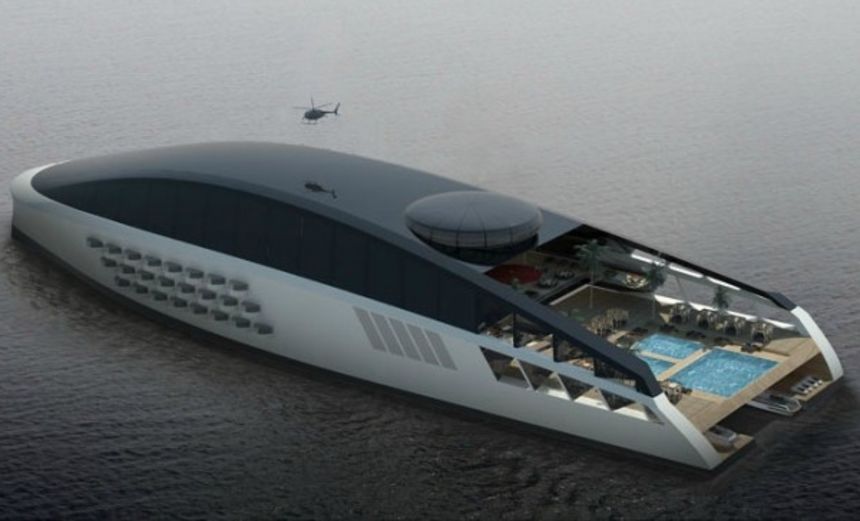 Insane Superyacht is the Future of Luxury!
Almost all the modern super-yachts look similar to one another. They all feature a prominent bow and stem sections as well as luxury above and below sea level accommodations. This time we bring you something different that the Italian design studio Pastrovich has sketched up and it has been named the Sveti Super-yacht.
This new vessel has shapes that are closer to a spaceship or a bullet-train rather than a classic super-yacht. According to the design studio this special shape resulted in a vessel that has better internal strength then most of other vessels and even less materials used. In addition to this, it has better use of the internal and external living area, that are able to stretch right to the very edge of the ship.



It is obvious that the top half of the vessel is covered with huge glass areas that feature extremely high ceiling and a vast relaxation area. The lower interior level houses the selection of living and sleeping accommodations. The third level down features similar arrangements with the difference that it is below the water line so it has a number of big underwater windows in the sleeping and spa areas.
The lower deck is reserved for the bars and even wine cellars, but even this extravagance is surpassed by the incredibly big rear deck that has enough room for three large swimming pools and outdoor space that certainly rivals some exclusive hotels and resorts.