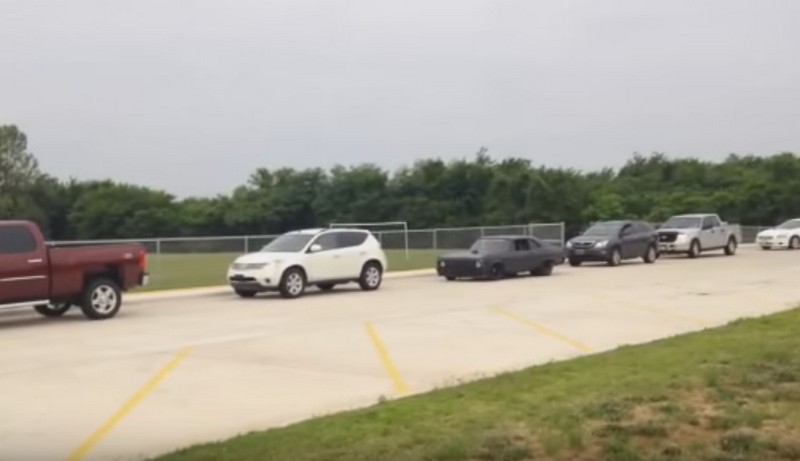 Murder Nova dropping off his son on the last day of school!!
The Nissan Murano is a very decent 3.5 liter V-6 popular crossover with a continuous variable transmission which makes for a very smooth ride. To be honest my sister actually has a silver 2007 model which has been doing its job for about 10 years, taking my niece and nephew to school, football practice etc.
However, that white Murano that you are about to see just like the silver one my sister owns, has never, and will never, not in a million years, be the coolest ride in line as parents drop off their kids, because right behind it, this time is the world-famous Murder Nova, on a school run.
Yes, the Murder Nova, is on a school run as a gift to the successfully completed year on the last day of school, and let's be honest it's a gift not just for this kid, but probably for the entire town, since when will you ever again see a 3,400-horsepower ride (yep that Murano has about 260 of those) in the school parking lot.
Watch the extremely cool video and tell us honestly, wouldn't seeing that put a smile on your face?