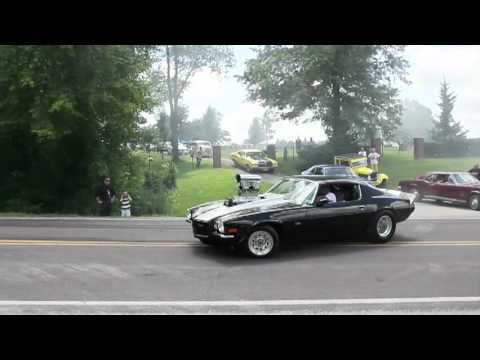 Funeral Burnouts in honor of their murdered friend!
The burnouts that you will see in the following video are performed in honor of the murdered friend Jeffrey "Smitty" Smith of these guys. The guy was murdered in front of his business. Smith was passionate car mechanics, and he had a lot of friends. You can see how his friends say that the community lost a loyal friend.
Almost all of his friends from all over the country in his honor came with their hot rods and muscle to give him the last honor by performing burnouts. In the following video you will see that even the cars that were touched by his hands are roaring really sadly, spreading burned rubber smoke that will follow him in the eternal journey.
This is probably the best way ever to say goodbye to a friend who is close to you. Check out the video to see the Chevelles, Challengers and Camaros paying the last tribute to their mechanic.