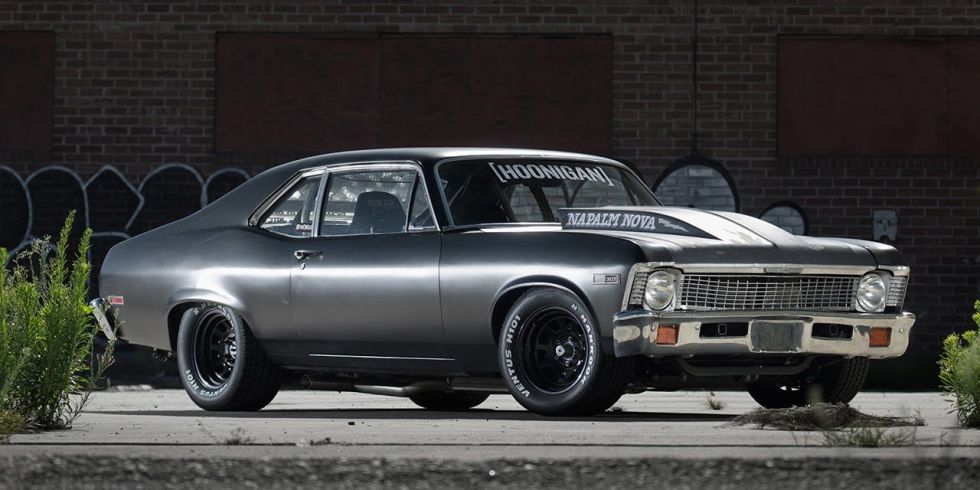 Hoonigan's 1972 Chevrolet Napalm Nova Nailed the Lope!
Brian Scotto grows out of loving mostly imports, into liking the the epiphany of American metal, in the form of '72 Nova, with an "I hate you all" attitude.
There is something rather demonic about Brian Scotto's 1972 Chevy, aptly named Napalm Nova, and we like it.
The car belongs to stuntman Mike Spinelli and its powered by a 454 with an Atomic EFI kit, that breathes thru an H style exhaust with side pipes and coil over adjustable suspension (in case Hooningan decides to use it in some video we presume). Even stuntman don't want to use a wall to stop every time, and a set of wilwood rotors and calipers is here to prove this.
In the video, we can hear a loping idle rumble that sounds more at home standing at a drag strip Christmas light, then on a stoplight in the middle of the city next to a bus full of kids that are scared to look at it for it might take their lunch money.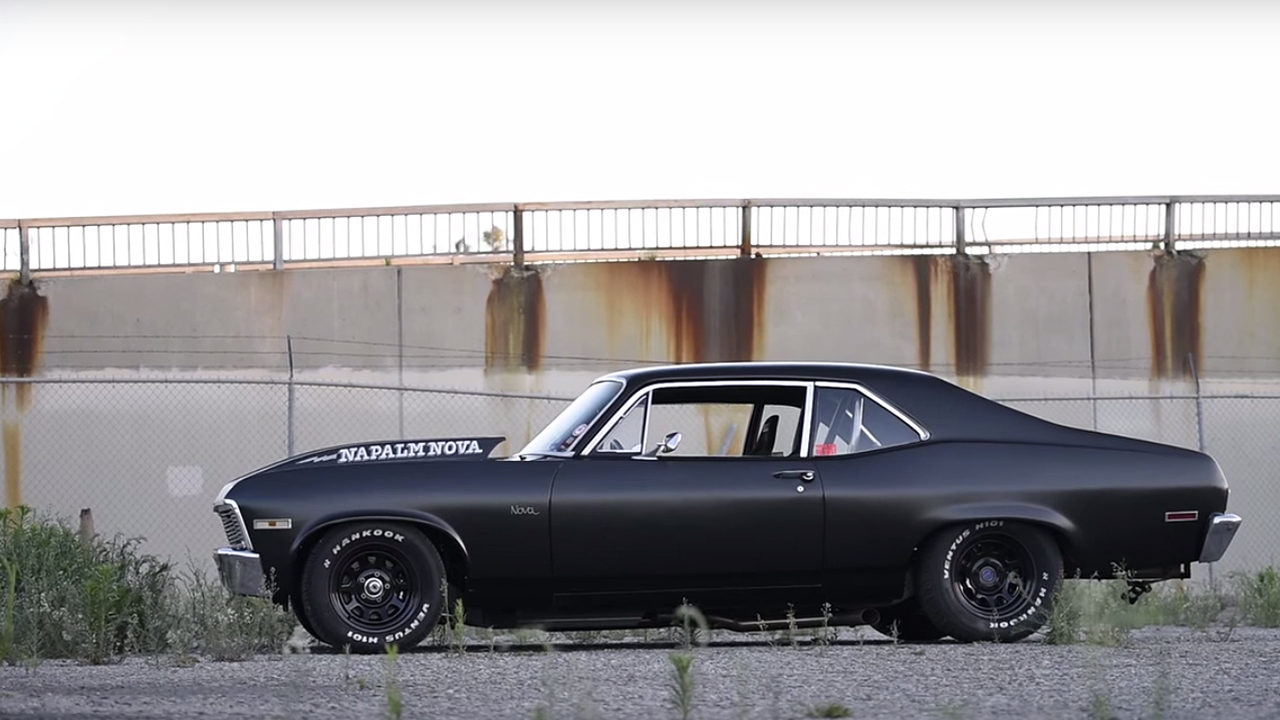 Sotto was going for something with attitude and sure got tons of it, which is accented with the ratty details like the rusted thru hole on the Chevy symbol and the locking pliers on the door.
Check out the video for more of this beauty/beast!