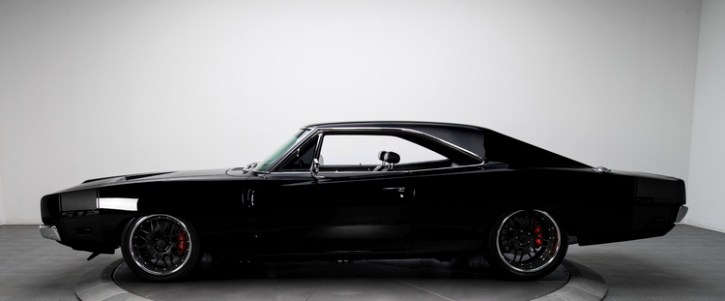 BLACK ON BLACK 1969 DODGE CHARGER | MOPAR MUSCLE
One thing that is not lacking these days are modified muscle cars, that have become a hybrid between new parts and old ones so when we found something like this amazing Hot Pro Touring 1969 Charger we just had to show it to all of you car lovers.
And what a thing to be see, this Charger is the real deal, from the astonishing interior restored with perfect materials and perfect craftsmanship to the incredibly shining black color that dons the exterior and accents those Forgeline wheels that make a perfect blend between the shining chrome and the matte finish. That huge hood with heat extractors hides a real beast of an engine in the form of a 512-big block which uses the help of Holley carbs and a Edelbrock intake to produce about 700 horsepower and then send them to a five speed Tremec transmission on their way to the back wheels.
Play the video to check out all the amazing details and as a real treat, to hear that throbbing big block.