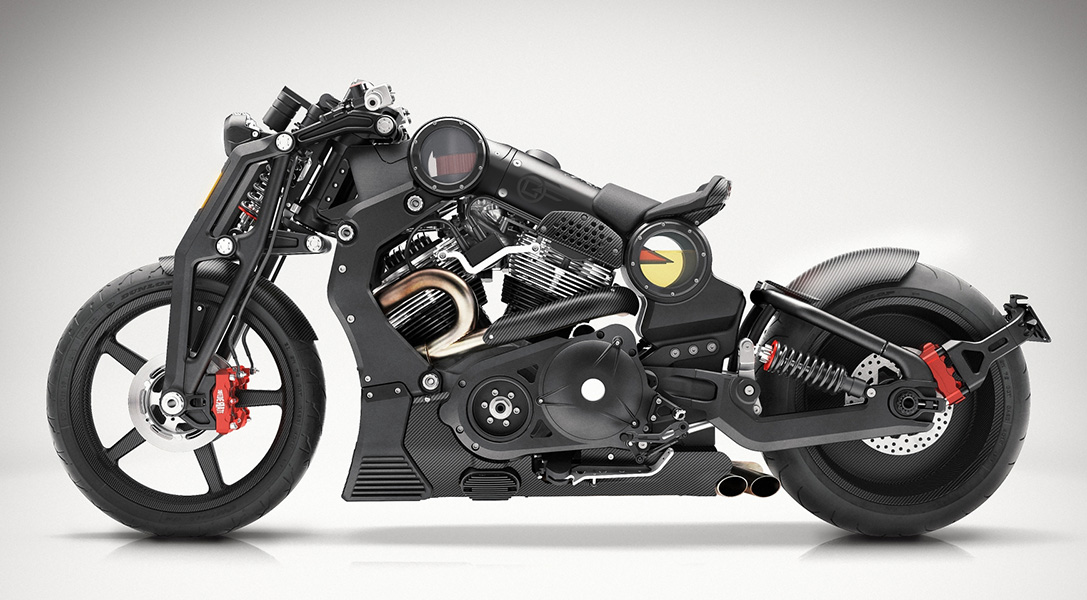 H. Matthew Chambers spent most of his life as a trial lawyer in Alabama. Then in 1991 he decided to change his calling and become an exotic street bike builder, founding the Confederate Motors Inc.
Their first motorcycle, the Hellcat rolled of the production blocks in 1994 and sold in a volume of 500 machines. After the initial success and moving to San Francisco for a short period of time this company has been hit by floods and bankruptcy only to come out of it stronger than ever and continue the production even during the recession.
The bike featured here is the latest addition to their very impressive line-up.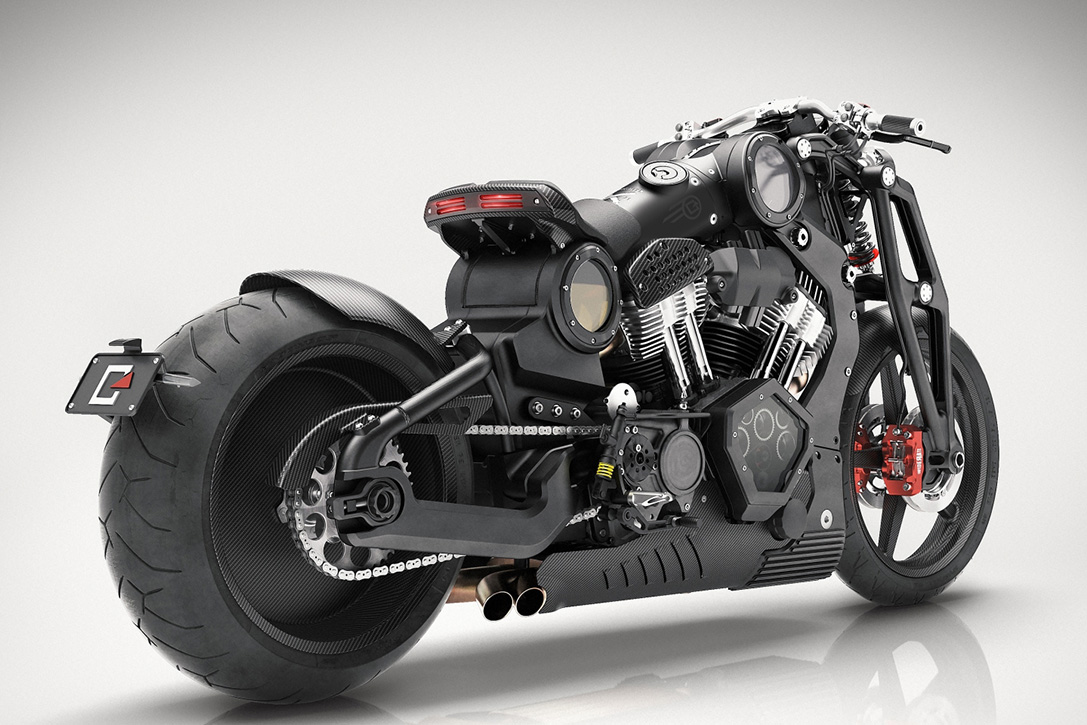 The Confederate G2 P51 Combat Fighter is manufactured almost entirely out of 6061 aerospace billet aluminum, and brings fighting performance as well as brutally beautiful looks. A big block air cooled V twin monster is what moves this Combat fighter around with the might of 200 horse power and 170 lb-ft of torque. Straight cut gear 5 speed transmission gets the power to the wheels that rely on the Pirelli tires to transfer all that power on the pavement. A total of 61 machines will be built with 30 of them being black and the rest being raw billet aluminum, each one of them burdened by the hefty price tag of $120 000.
Whether the price tag will be a burden or just a way to provide exclusivity is yet to be seen.