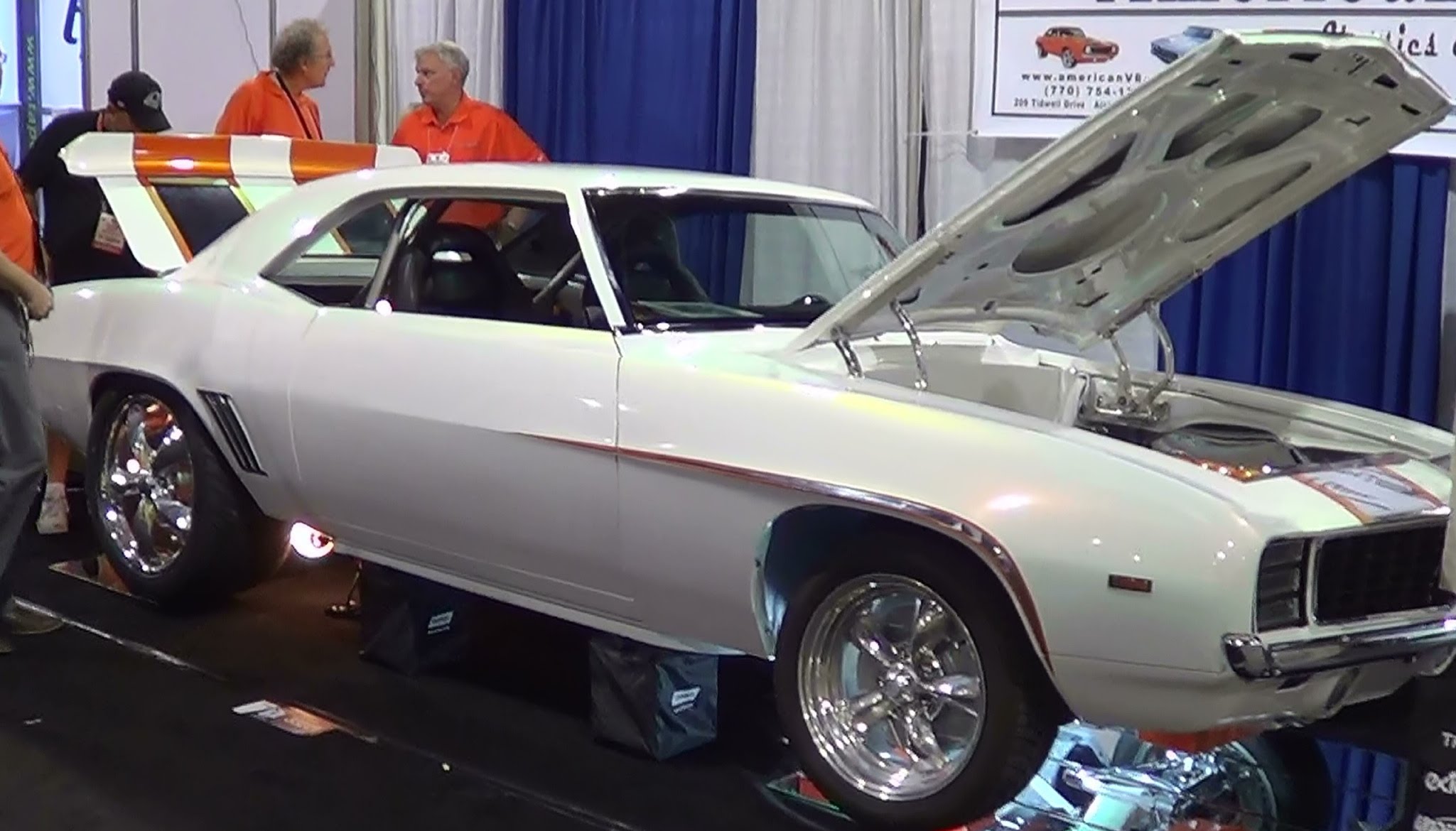 1969 Chevrolet Camaro with two 427 V8 Engines under the hood!
Can you think of popping the hood of any muscle car and seeing it with two amazing engines. That is what one auto enthusiast found at
SEMA
– a
1969 Chevy Camaro
with two 427 engines under the hood. Behind the 427 LS7 is the identical 427 LS7. That means that the firewall is moved back a tiny bit, and each out is delivering a healthy 600 HP.
Each 427 V8 engine has a custom Collies Crankshaft, Special Grind Comp Cam, Forged JE Pistons, Custom Fluidamp Balancers, and also precision assembled with ARP bolts the rear engine has a Level VII RPM Automatic Transmissions 4L60E that is coupled to a modified Corvette Z06/C6 Rear suspension/ Differential and also controlled by a B&M Shifter.