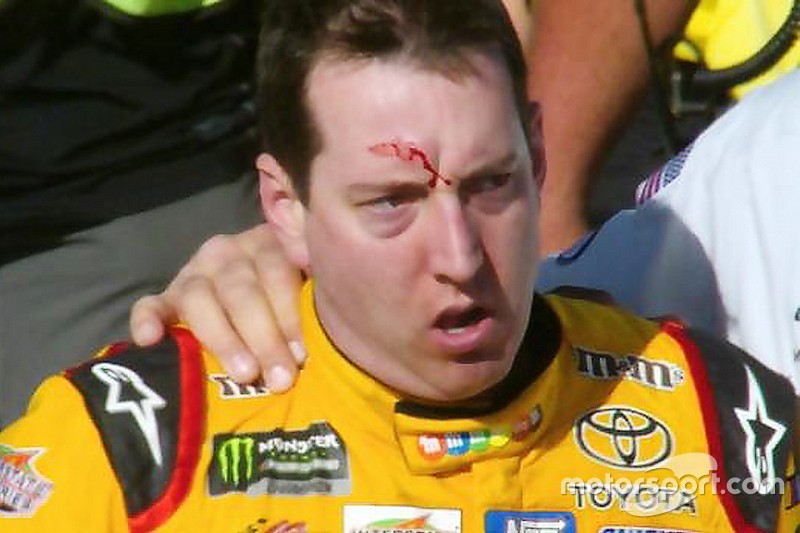 Joey Logano, Kyle Busch brawl following dustup in NASCAR Kobalt 400!
Some might say that technically NASCAR is not a contact sport but we have all seen them touch push shove each other during races a million times, and while it is true that some of those contacts are not intentional, there are some that are made in order for the opponent to know that you are coming and you are not ready to sit there behind him for too long.

Then there are the other kind, the ones when one vehicle simply loses grip and the driver turns into a passenger for a split second and ends up hitting the other driver, taking him out of the race.
Now we are not here to judge what happened on the race track in Las Vegas, but instead to bring you the aftermath of the incident where one of them ended up sliding sideways for what looked like a mile.
After the race, they go at it and one of them ends up with a cut on the forehead from one of the car's spoilers, check out who, in the video bellow.