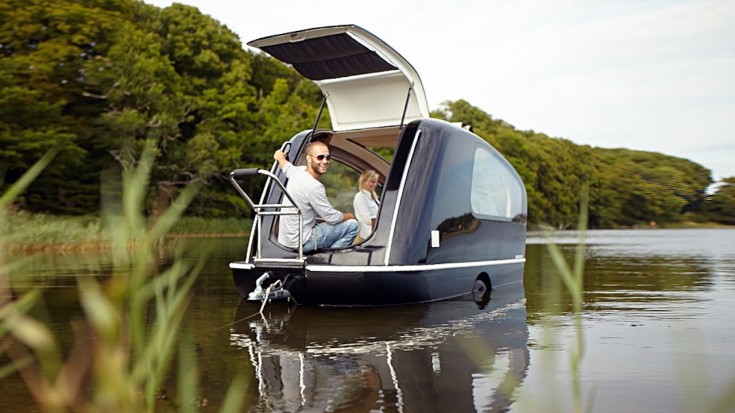 Have the Germans re-invented camping? Meet the Sealander.
If you always looked for a caravan can float, and even sail around, then look no further. German-based industrial designer Daniel Straub, has the answer for you. It's called the Sealander, and it has a waterproof fiber glass ,and reinforced plastic chassis, that weighs about 830 lbs, and it has a small electric driven propeller that can push you around at about 6 miles an hour.
It is targeted at the people who like Glamping better then Camping. Apparently Glamping (Glamorous Camping) is a new trend for those who like to go camping yet don't want to get their shoes muddy.
To find out more about the Sealander, click on the video bellow.