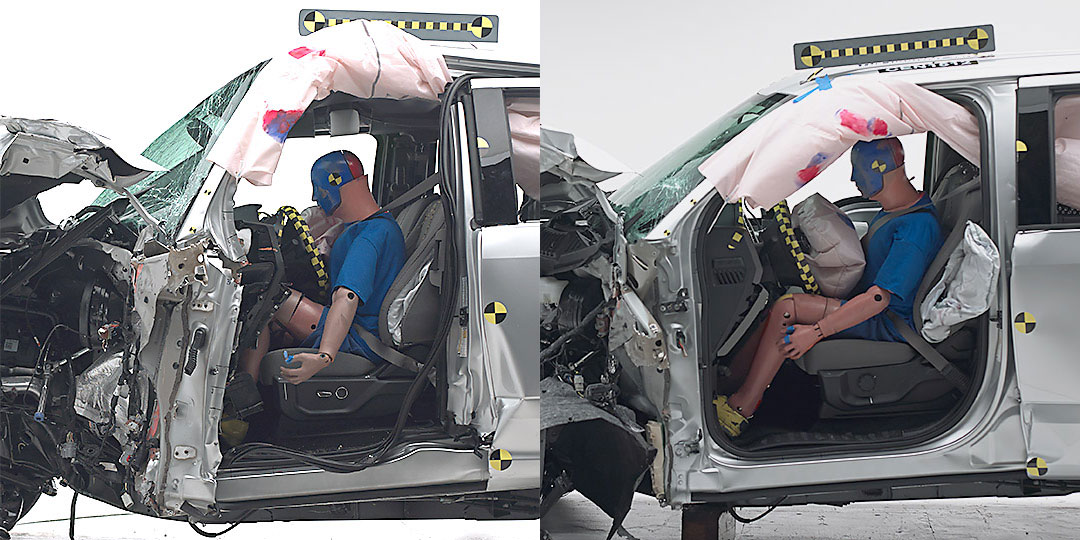 Huge difference between body styles in Crash Tests on the Ford-150, says the IIHS!
At first glance, the Ford F-150 did so well on the Crash Test conducted by IIHS it received the "Top Safety Pick", by the body of the Insurance Institute for Highway Safety. However, if we take a closer look at the results, we will see that this was only awarded to the SuperCrew body style, which is by the way the bestseller of the group.
This four door version of the cab passed all of the five crash tests scoring "Good" which is the highest-possible rating. Why? It is because the Ford installed additional steel pieces shown on the picture in yellow, in front and in the back of the front axle. This prevents the wheel from entering the cabin area and cause further damage in an impact, the issue is, they don't fit these steel pieces to the other body versions (SuperCab and Regural-Cab).
While performing the IIHS frontal-small-overlap test, that is designed to simulate the vehicle smashing into a pole, guard-rail or another vehicle, head on by only contacting 25 percent at 40 mph, unlike its bigger brother the SuperCrew, the smaller F-150 RegularCab only received a rating of Marginal, due to the (as you can see on the video) "significant intrusion" inside the passenger cabin. Due to the significant damage on the vehicle caused by this crash test, and parts of the cabin compromising the space that the driver needs to survive safely, the IIHS gave this body style of the F-150 family "poor" rating, which is the worst rating in the group. In order to receive the craved for "Top Safety Pick", they would have to score "good" or at least "acceptable" in all tests performed by the IIHS.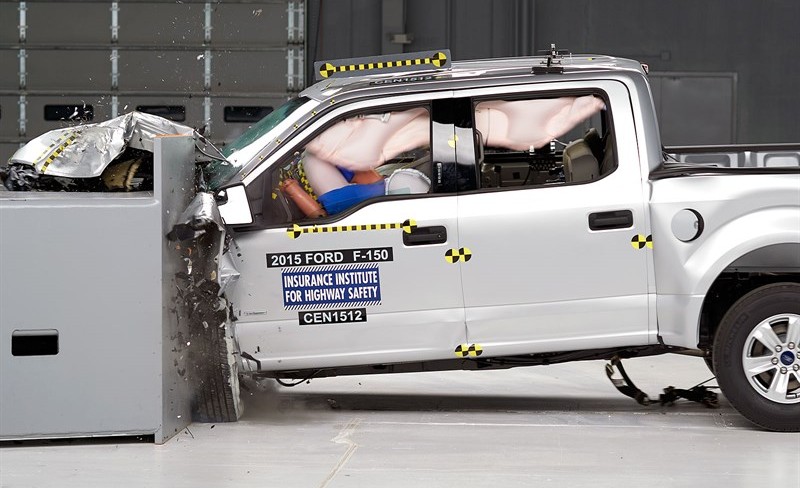 Ford on the other hand say they care for their costumers, and promised they will fix this issue with the arrival of the 2016 model year, by adding as they say, the needed countermeasures.
In all fairness their safe model, the SuperCrew is responsible for about 83 percent of the F-150 line up sold in 2015 so far.
While you wait for the fix, go ahead and watch the video of the actual crash.