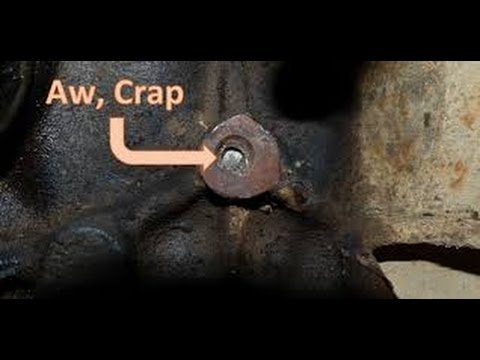 The Best Way to Remove a Broken Bolt!
Being a car enthusiasts means that you know your way around a few basic tools and when wrenching away one of them snaps off it is one of those things that instantly piss you off.
Most of the time it happens as soon as the thought passes thru your mind that if you use a bit more force this thing might break and it snaps in that instant leaving you hating yourself for being right on.
But no worries, you don't have to drill the bolt out and then re-cut the thread, this time you will see how with a few basic tools like a welder you will be getting that thing out in no time, well in actually about 5.
Play the video and see how to get that bolt out in one piece and try not to laugh when the guy making the video sets his finger on fire, remember he did it so you won't have to.