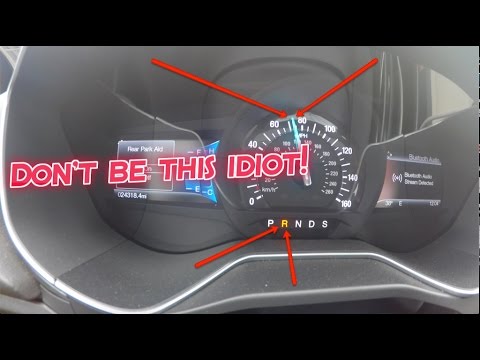 What Happens When You Shift Into Reverse At 70 MPH!
We have all been there, cruising down the highway being bored out of our mind miles and miles away from our destination, messing and fiddling with all the buttons and secondary functions of the vehicle just to kill time, playing the "wonder what this does" game with the car, and at the last of the list it is always the question that hangs in the air, what would happen if I would just slam it in reverse at 70 miles per hour?
Will it destroy the transmission? Will it lock up the wheels at 70-mph causing us to crash or will some other part break under the immense stress of a 70-mph lockup?
The guy from AutoVlog decides to answer this question for you, so you won't have to, he slams the Ford he is driving into reverse at 70-mph, and the result will surprise you, watch the video and find out what happens.