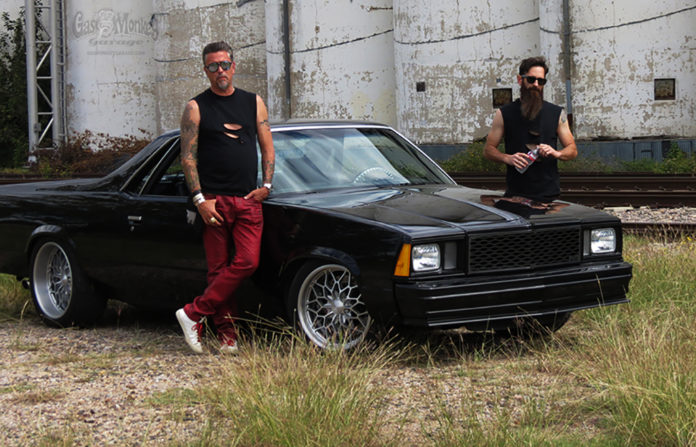 GMG Makes The Chevrolet El Camino Rock Again!
It's been a while since the Chevy El Camino has been a vehicle that people lust after, and some might even say, it was never a vehicle that was popular amongst the masses, and it might have peaked in it's popularity in the 80's movie Hollywood Knights.
But this did not stop one of the most popular duo in automotive television to do their best and bring its glory back by getting their greasy hands on a square body 1980 car and create one that people will actually like to purchase.

The famous quote of the Australian farmer who desired one vehicle to fill all of his needs, "to go to church in on Sunday and carry pigs to the market on Monday" pushed the Australian division of Ford to create a coupe utility in 1934, and about 30 years later, the American auto industry decided to follow the trend and produce the famous El Camino which had a rough start, since the sales dropped by a staggering 30% in one year.
During the years, this vehicle was produced in five different generations and the last generation is famous for having a chassis that no other Chevy shared.
The folks at Gas Monkey Garage, are here to prove to us that although it was meant to live mostly on a farm with the occasional trip to town to visit the house of the lord, this vehicle looks best as a hot rod vehicle.
The factory engine could not do they were sure so it had to be yanked out and replaced by a real monster, and when we say real monster we do mean real monster, because that is the best way to describe the 600 horsepower Mast Motorsports Black Label LS3 416, now this "farmboy" can haul ass to the market or to church. In order, not to crash into the market once up to speed, or miss the church, a set of Wilwood brakes was installed which kill speed at amazing rates. The amazing brake set is hidden away from view by the stunning Budnik wheels which bring out the great black paint even more.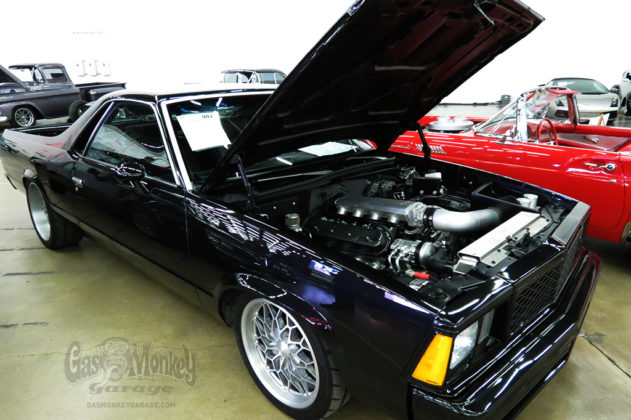 El Camino Facts
• The 1959-60 models are known as the first generation El Camino
• 1964 to 1967 are the second generation
• 1968 to 1972 are the third generation
• 1973 to 1977 are the fourth generation
• 1978 to 1987 are the fifth and final generation
• There is a mythical year of 1988 Automotive News lists 420 El Caminos and 325 GMC Caballeros as new car retail deliveries in calendar year 1988
• All of the 1985 and newer El Caminos were manufactured in Mexico
• 1968 was the first year of an SS El Camino – 5190 SS El Caminos were made
Source: gasmonkeygarage.com