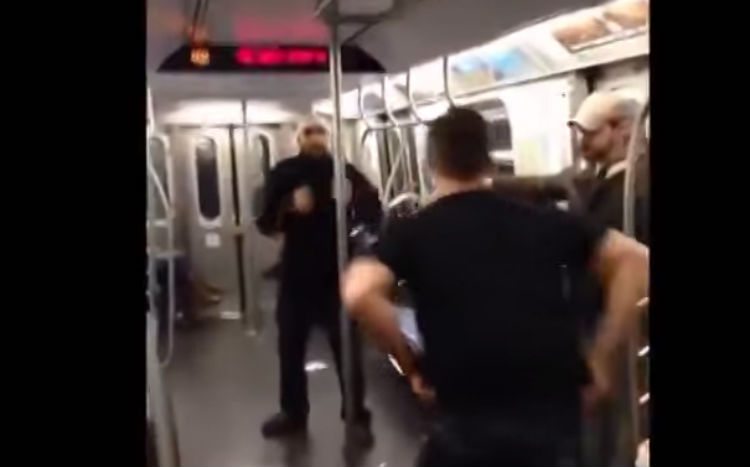 LOUD MOUTHED  THUG Attacks US MARINE On Subway – INSTANTLY REGRETS IT … BOOM!
Today we see a member of the "Semper Fi" family, a moto that the US Marines have adopted in 1883, stand up for himself and his country and his Core, in the subway.
Some loudmouth  thug starts provoking him thinking that he is tough, but he is old enough to know better.
Just in case he was told but he has now forgotten the Marine teaches him a lesson by kicking his ass, not once but a few times.
Check out the video of why you shouldn't mess with the Marines, something that many people by now have learned the hard way.