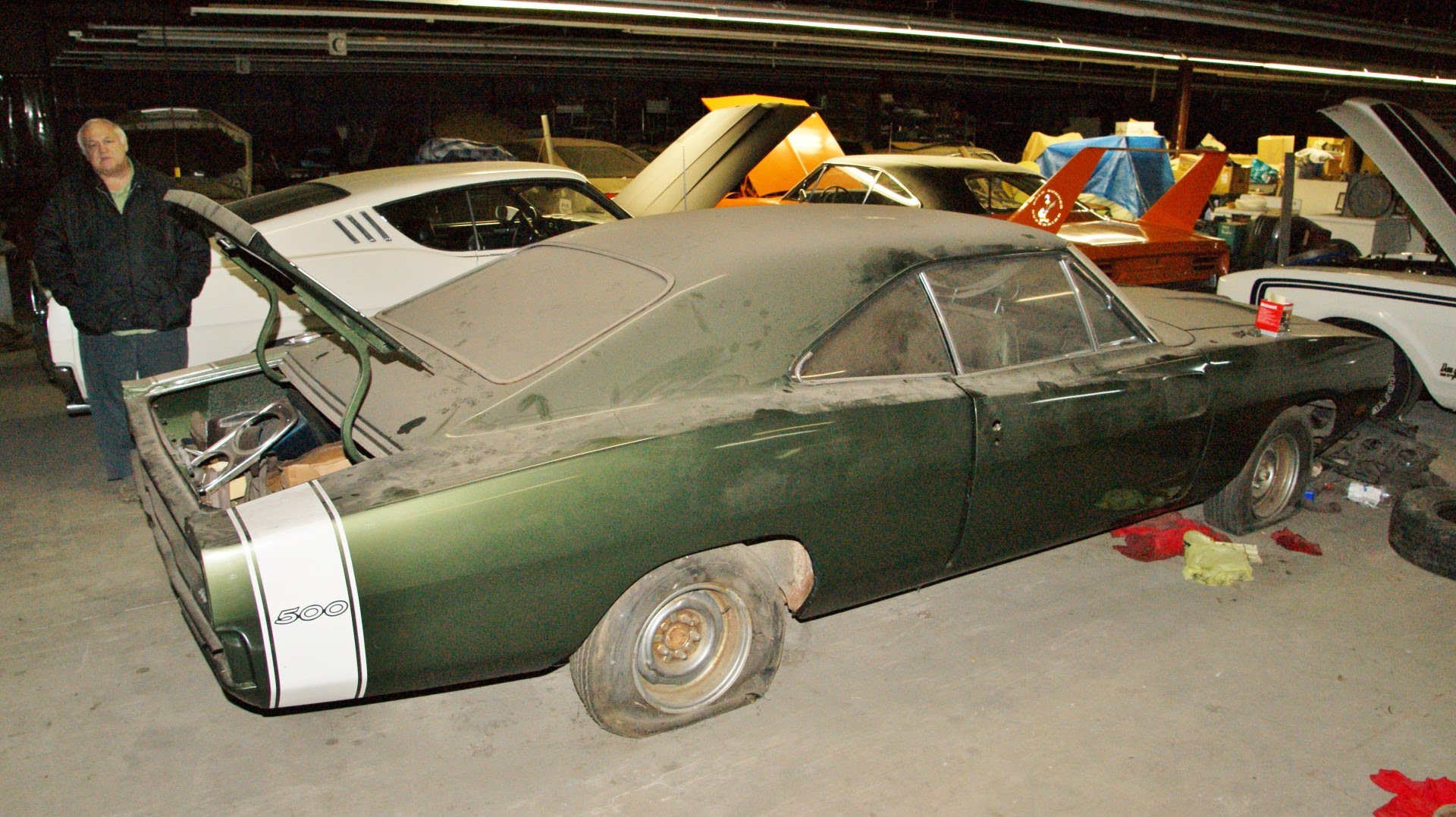 Insane Barn Find! Filled with classic Mopars!
Can you imagine walking into a dark dusty warehouse that nearly looks like a scene of a horror movie, then the light is on and you can hardly believe your eyes, this thing is filled with classic dream cars.
Under the layer of thick dust there is literally hundreds of thousands of dollars that are in the form of classic Mopars. Wherever you turn there are Daytona, Talladegas, Superbird, Cyclones, the whole family. Most of them need some work, some of them are partly finished, but which one would you take home?