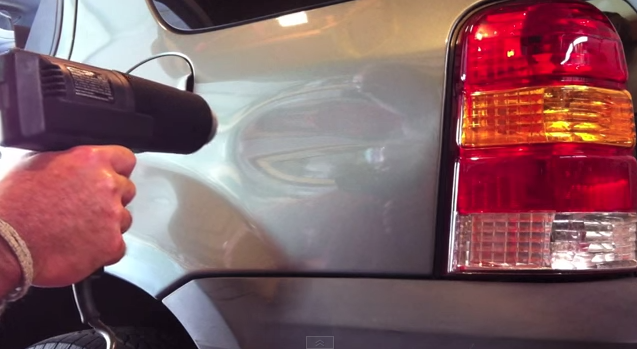 Paintless dent repair tutorial using only a heat gun and a can of compressed gas duster.
Do you think that you can repair dents in an automobile only with a can of compressed air and hair dryer? Yes and No.(for more info on paintless dent repair visit www.nationwidepdr.com) The answer depends on the location and severity of the damage. But you can really achieve some remarkable results using this interesting tutorial. You can see the two dents before the repairmen, and then at the end of the video you can see the result.
The whole process is explained in the video, so if you have similar problems, watch carefully the whole video and try it.