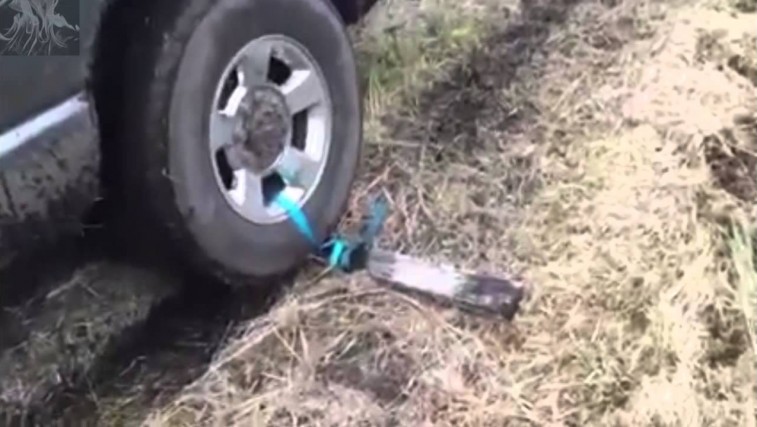 Off-Road Tips – Best Trick to Get Out of the Mud or Snow!
There are number of products thru out the years that has promised to get you out of a sticky situation weather you are stuck in mud or in snow. Most of the time when they first came out they were advertised as the next best thing, only to show numerous imperfections after a few uses in various situations.
Never has anything been simpler cheaper or more efficient as the trick that this guy thought of. All the materials that were used are just a tow strap and a piece of wood. By strapping it tightly to the wheel this guy manages to get his truck out of the problem, in a matter of minutes instead having to get somebody to pull him out which would result in time lost for two vehicles.
Check out the video and tell us honestly would you have thought of it?