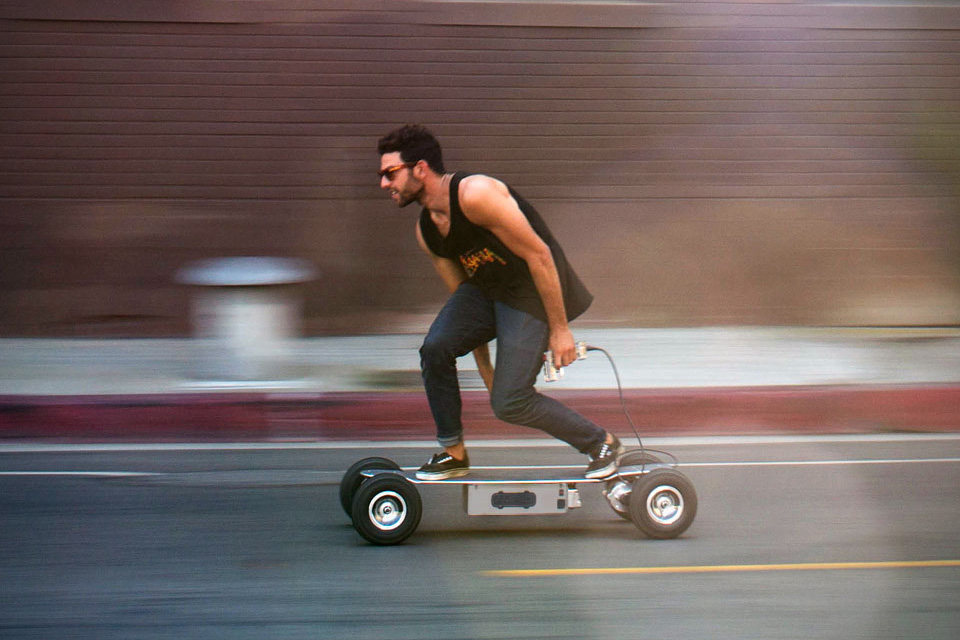 E-Glide Powerboard electric skateboard for all terrains!
We know that you have seen many videos with slick electric skateboards on the concrete pavements, but we are sure that you haven't seen a skateboard with which you can skate on road, gravel, grass and any other bumpy surface. But the E-Glides can do that with flair.
The E-Glide has been producing their powerboards for more than 10 years out of the Santa Monica shop. The GT Powerboard has a 36 volt, 800 watt motor that enables it to do 0-23 miles per hour in just 5 seconds. It also features a 25 inch aluminum deck, inch Kenda pneumatic tires, and a 22 mile range with an H2A lithium battery. But, all this power is not so cheap ($1,199), and it doesn't come lightly because the GT Powerboard weighs either 50 or 72 pounds, and that depends on the type of battery equipped.