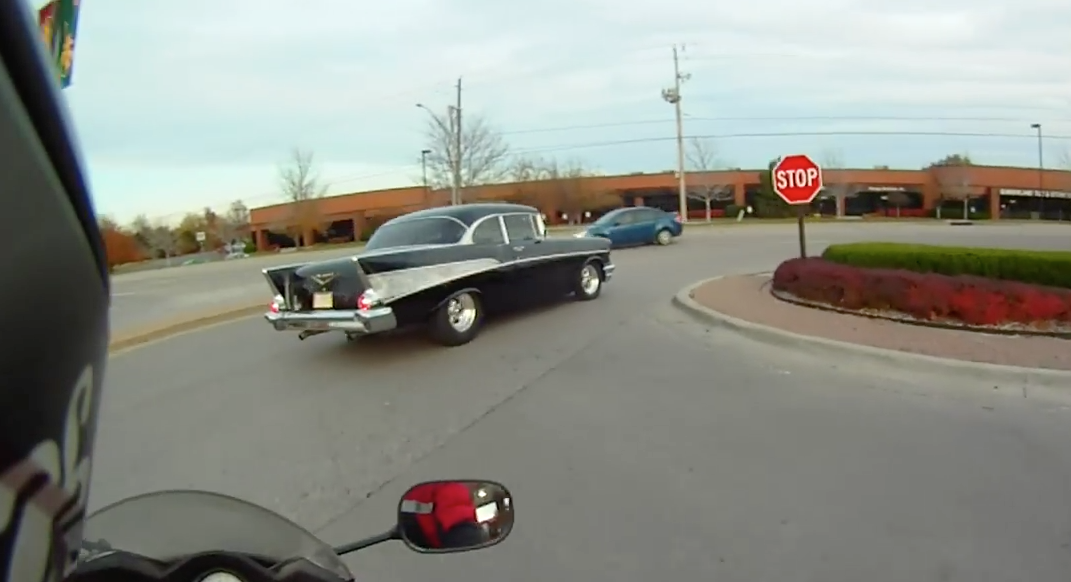 Very fast street race – 1957 Chevy Bel Air vs a Motorcycle!
The two wheel vehicles have a great advantage because they have a lower weight, but that doesn't have to mean that the motorcycles will always win over the other vehicles on the road.
Here we have a
1957 Chevy Bel Air
racing against a motorcycle. It seems that the car will lose the race, but what do you think of that? Can the old Bel Air win over the very fast and light motorcycle? Share your opinion with us and check the video here as the biker follows the Chevy out of the parking lot to play with it.
Enjoy the video!