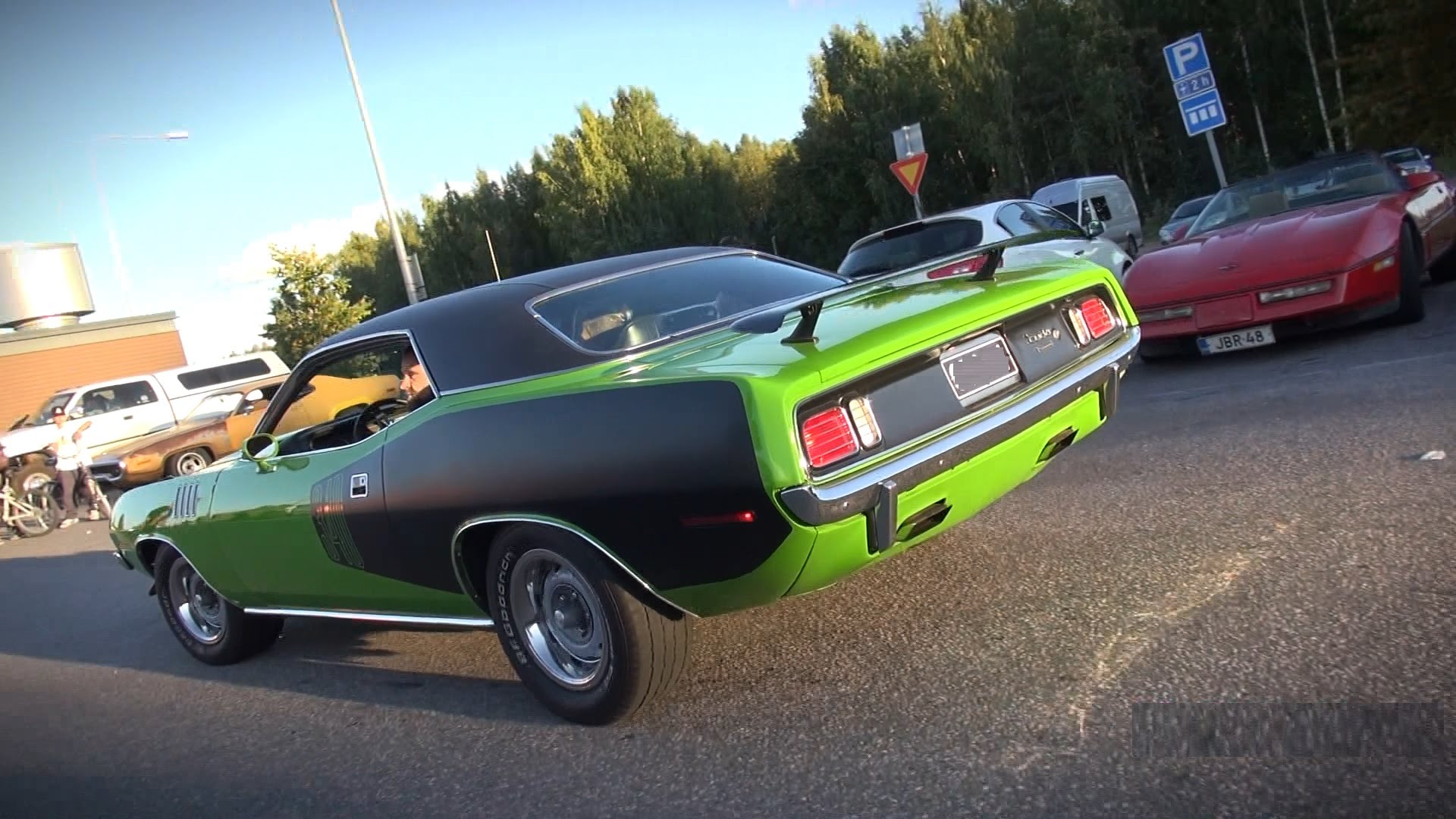 These Two Plymouth Cuda Will Show You How A V8 Engine Should Really Sound Like!
When John E. Herlitz designed the third generation of the Cuda, he could not have dreamed that after 45 years we would be watching it make beautiful noise all the way to Scandinavia, more precisely in Porvoo, Finlad. Here we have a video of the epic muscle car in an event called Porvoo Cruising located in the 21st largest town in Finland. The less then 50 000 people town was the host of numerous supercars as well as classic muscle cars. The green beast is a 1971 Cuda with a 5.6 340 cid V8 and the pink one is a 1970 Cuda and has a 7.2L 440 cid Big Block V8 under the hood.
To hear them rumble and roar, watch the video bellow.