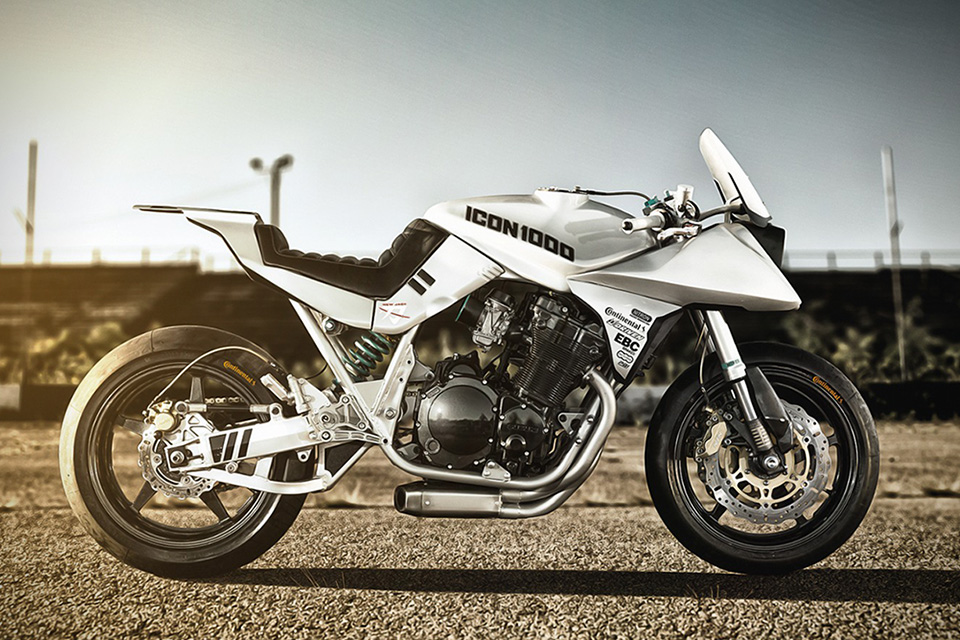 We present you the new Jack Suzuki Katana built by Icon 1000.
If you put a 1982 Suzuki Katana in front of someone, they will see a 1982 Suzuki Katana. But the custom team at Icon 1000 saw a chance for greatness and they managed to achieve it with their new build dubbed the New Jack.
The New Jack makes its first impression with the unique positioned LED headlights together with the Suzuki rear and the Honda front. The engine was from a newer Suzuki Bandit. The two shock absorbers are placed in the same way like if there were just one. They added some nice touches as hand-stitched seats and a plenty of carbon fiber, and you have a really unique motorcycle.