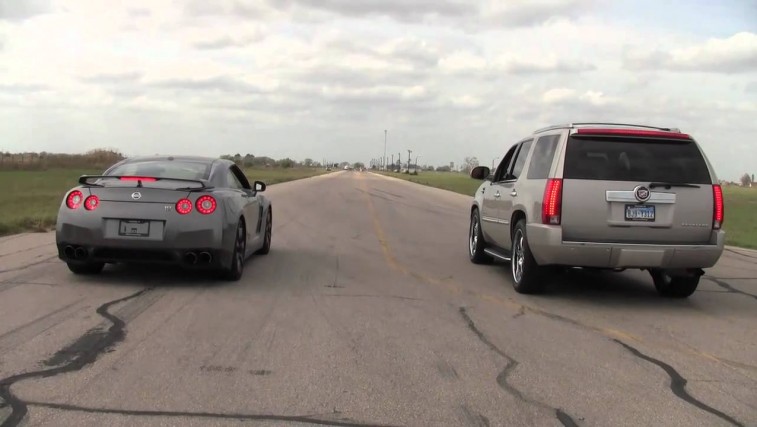 The Japanese Monster Nissan GT-R against 1000 HP Hennessey Cadillac Escalade
Just look at this
Nissan GT-R
standing right next to a
Cadillac Escalade
. We don't have any info about this Nissan, but maybe you already know that the sports car is winning 9 out of 10 times over the SUV.
But the owner of this Nissan GT-R is not so lucky because this is the rare 1 out of 10 times that the winner is the SUV. But this is not just an SUV, it is the HPE1000. Well, now you can see the work of the team at
Hennessey Performance
on the Cadillac Escalade.
Watch the race in the following video and share your opinion about it.