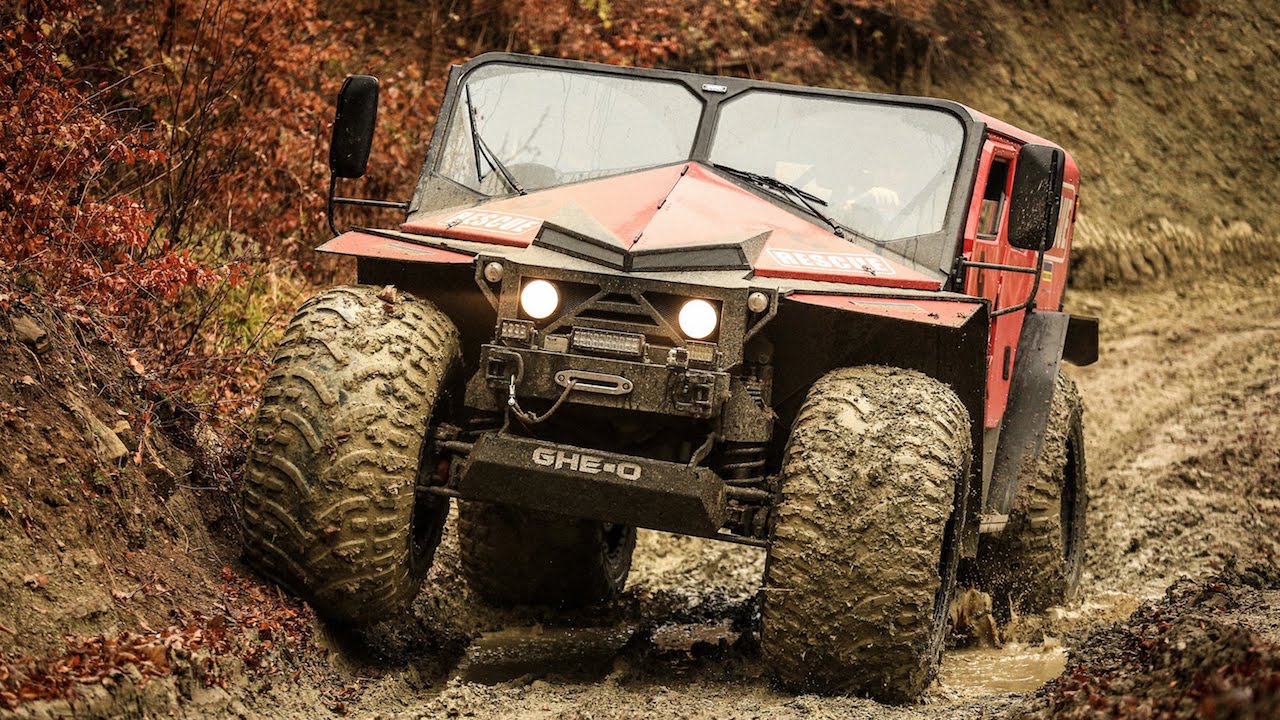 Extreme Rescue Vehicle Aims to Revolutionise Disaster Response!
For most of us, Romania is pretty much the county where the infamous count Dracula lives. But now a new company is trying to put this country on the map in a big way. Ghe-O Motors is the name of the company that is trying to offer something to all the off road rescue services something much better than the H1 Hummer, and something a bit lighter than the Mercedes Unimog. Although we must admit that the chassis of this monster looks a lot like both vehicles but we can always draw similarities in full independent chassis vehicles. With room for about 11 people onboard and a top speed of 100 mph, this guy can get you and your friends safely out of any danger zone be it fire, ice or water.
Click on the video and see the rescue vehicle of the future get out of pretty much any rough situation that is thrown in.