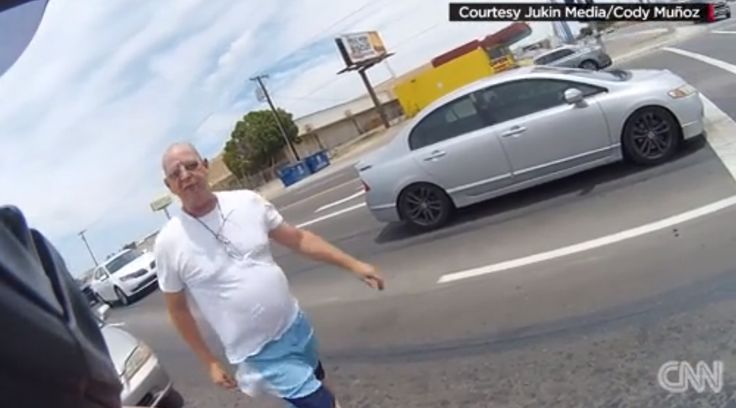 THIS ANGRY DRIVER IS ABOUT TO BE STUNNED BY A BIKER!
Today we bring you a video of two extreme opposites in traffic. One guy is older full of rage impatient and even violent, while the other is calm restrained and probably deserves some kind of reward for not knocking the first one out.
It starts with something so unimportant that it's a regular practice for bikers around the world and its called lane splitting. This maneuver is basically when a biker drives between the cars like bikers do all over the world but in a few states in the US this is illegal.
The angry driver followed the biker all the way to a stop light to confront him and even thru a few punches. Unlucky for him he was hitting the guy's helmet and surely he hurt himself more than that biker.
At the end the biker throws the old man on the ground until the police arrive. And no, we are not saying he looks like "Smeagol/Gollum" but you might.