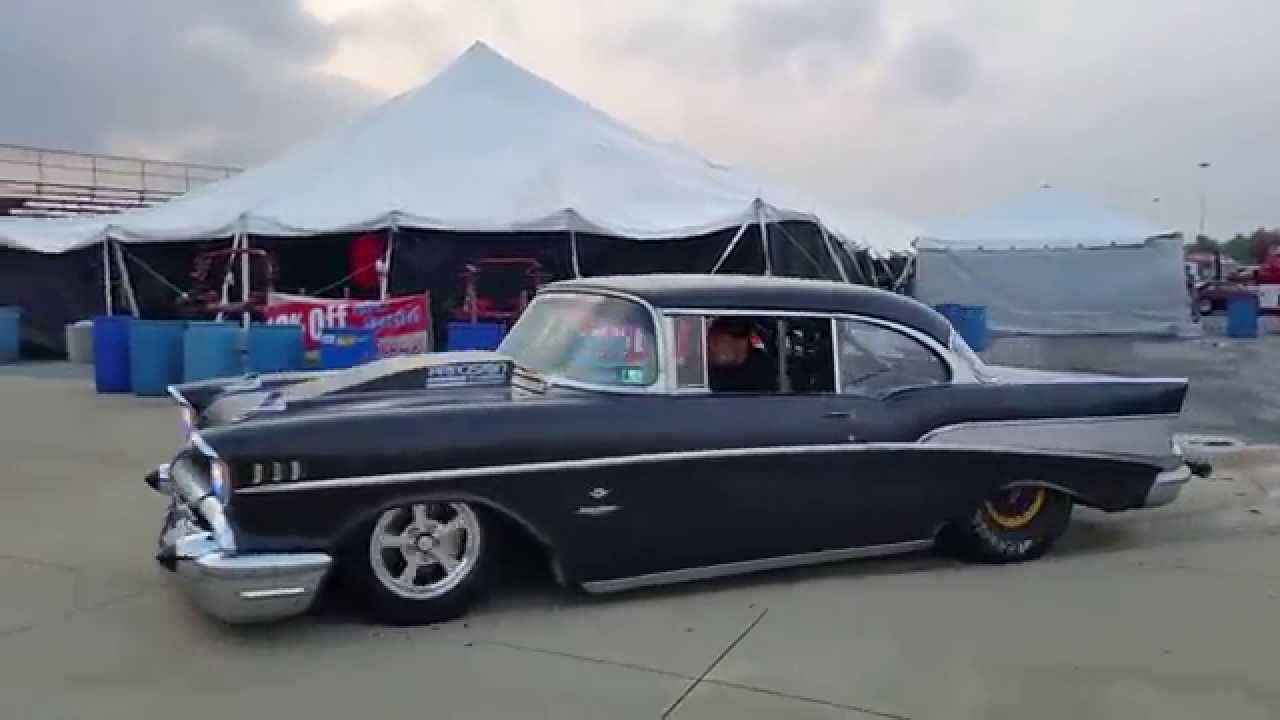 Jeff Lutz shaking down "The Evil Twin" at Thunder Valley Raceway!
Once an important machine is assembled or constructed there is a period that is known shakedown period, during which the vehicle is tested, at full power and used like it is going to be used during races in order to find the components that are going to fail, since the ones that survive this statistically will have a long lifespan.
This is especially important for racing cars since many times they show the manufacturing flaws of parts that were promised to achieve great longevity.
So today we bring you a video of one of the most famous racers out there, Jeff Lutz, and his Evil Twin 57 Chevy at the Thunder Valley Raceway trying to get the car to show its hidden kinks and spit the bad parts out so next time when a race is to be run at a competition, the car will perform perfectly
The video of the process is something you would want to see, since they are not taking it easy on that machine at all, check it out.