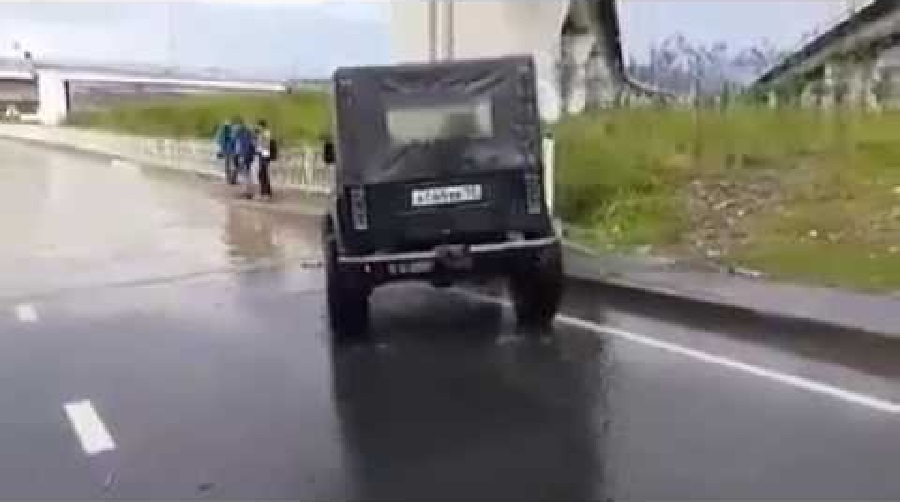 WATCH WHY YOU DON'T DRIVE A JEEP THROUGH A FLOOD
For the most part, when it comes to bad weather the best we can do is not to tempt our fate. But if all of us were reasonable and do the safe thing, well we would miss out on videos like this one. Owning an off road vehicle inspires confidence that we can go anywhere. Apparently this guy gets carried away big time. He thinks that it's a great idea to drive on the sidewalk in order to be able to cross the flooded bridge and for about half way he is doing just fine. Then the basic physics take over and soon the vehicle is floating like a boat, but being an off road vehicle and not a boat, it starts sinking soon.
Watch how not to cross a flooded bridge with a 4-wheel drive vehicle and remember, showing off doesn't always pay off.