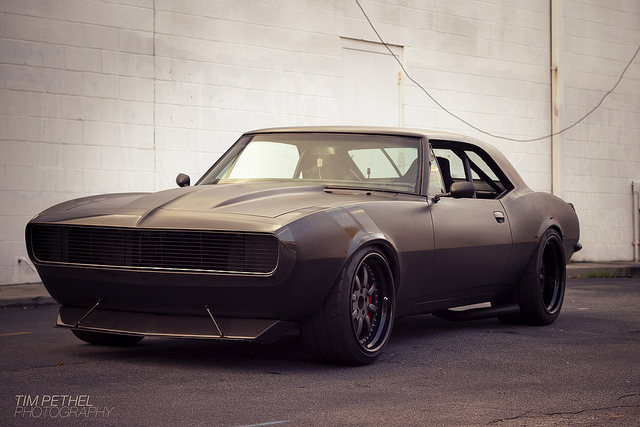 In the following video you will see one brutally mean car – 1967 Chevrolet Camaro. The owner of this car is Amir a.k.a MR. Totem. This beast is the creation of John Lewis from the Garage Zero. The motor of the car was built by Vengeance Racing. This monster has a Precision Metalcraft Manifold and 427 LS7 forged engine with custom grind cam and it is connected to a T56 6 speed transmission.
The Garage Zero's team worked on the body, the frame and the chassis. It has 19 inches NewGen wheels, custom spoiler and mirrors were added and also bumble bee nose, while the whole body was shaved.
This monster has some components from Corvette, Mazda RX7 steering column, custom hydraulic system, GTO steering system and etc. Enjoy the video!