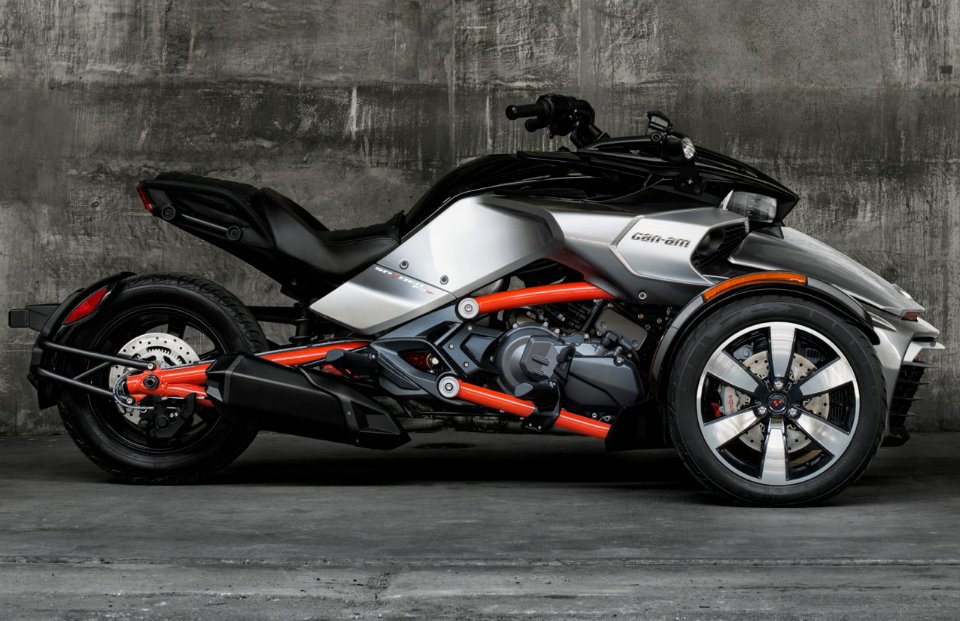 The oddball three-wheeled configuration of the Can-Am Spyder polarized die-hard motorcyclists when in 2007 this thing was launched. It was the brainchild of the BRP – Bombardier Recreational Products – the Canadian conglomerate culpable for the Sea-Doo personal watercraft and the Ski-Doo snowmobile – making the interested trike a suitably disruptive power within the traditionalist motorcycling community.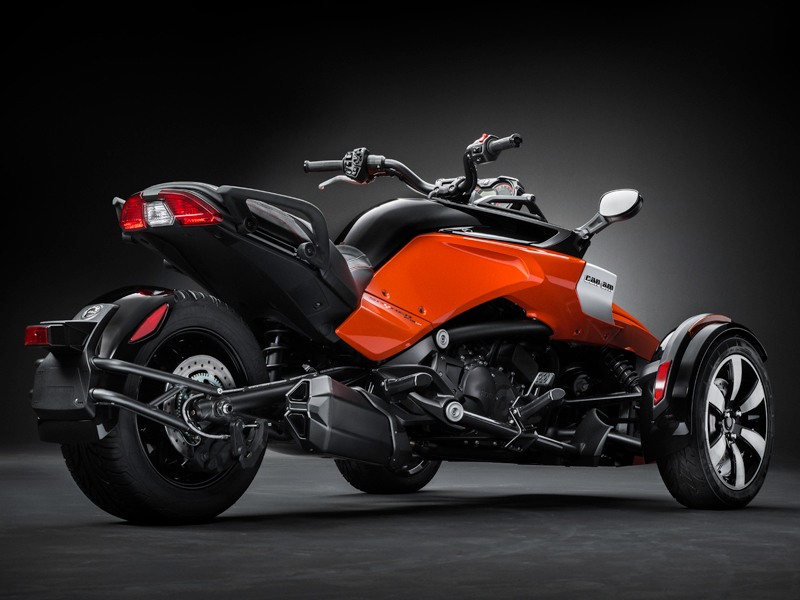 BRP for 2015 year, has introduced the $19,500 Can-Am Spyder F3 that adds a performance-focused edge to that lineup. The silhouette of the Can-Am Spyder F3 underlies its sharper capabilities that are inspired by a 115 HP inline 3-cylinder engine. The power plant can be connected to a six speed semiautomatic or manual gearbox. All three sets of brakes are managed by the right pedal, and different electronics system are working to prevent a loss of control, starting from an electronic stability-control system to antilock brakes and variable-assist steering.
This motorcycle has a low 26.6 inch saddle height and feet-forward posture that is comfortable. This motorcycle is the perfect for speed-hungry non-purists that are searching for a new way to carve up their beloved canyon roads.