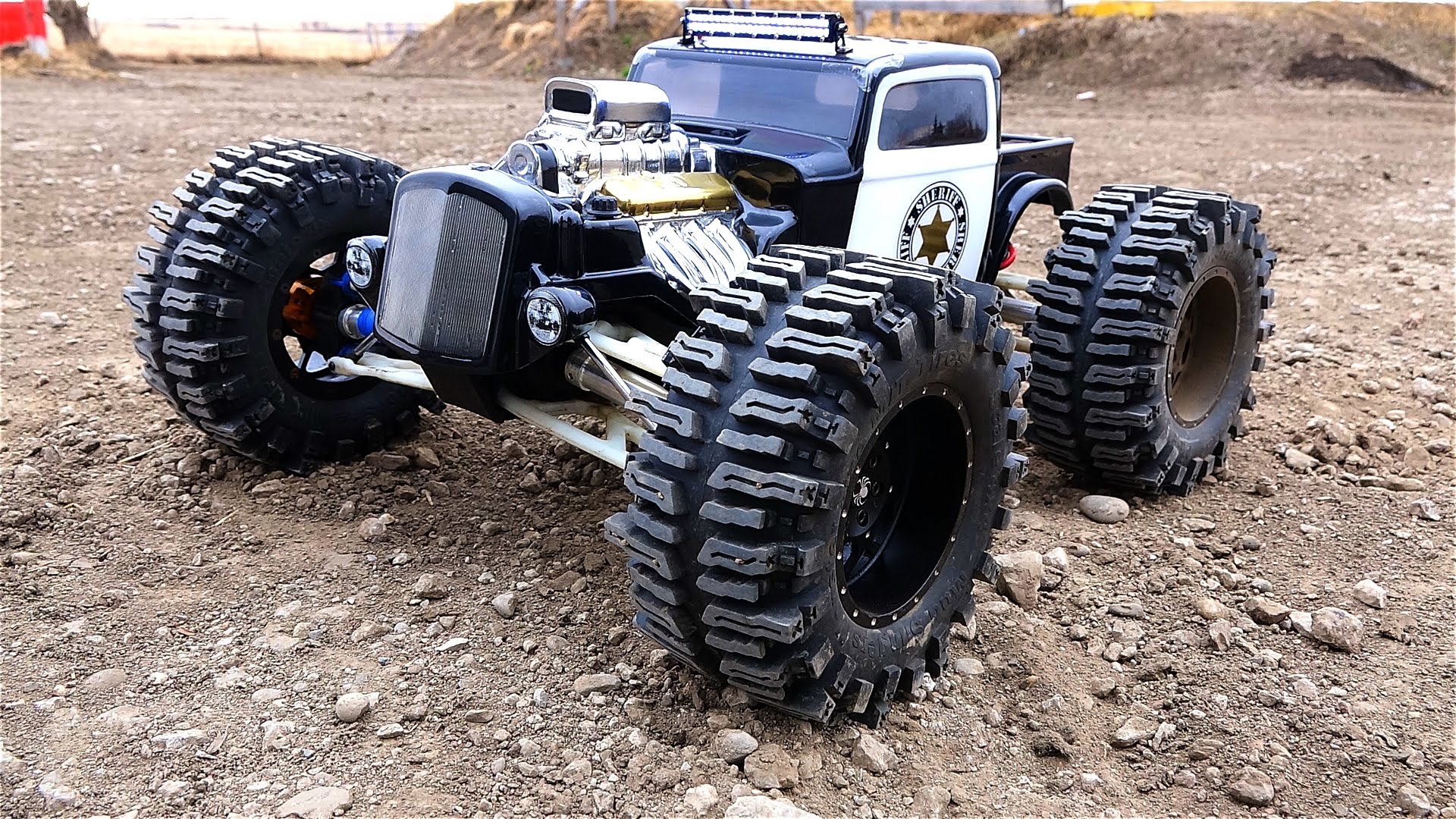 NEW SHERIFF IN TOWN – DUAL MOTOR HOT ROD RC CAR!
This 16 lbs monster truck is one of the meanest RC machines around. Based on a 1/10 scale Traxxas Summit this thing has got all the bells and whistles including dual motors in order to outperform most of the other RC trucks in the area.
Watch this thing conquer any terrain as well as jumps rack crawling making it one of the most desirable toys around.
Ad a camera to it and this would make a great drug running mule for the cartels that are operating near the borders, not to give them any ideas of course.
Click on the video and watch one of the most capable RC toys around.