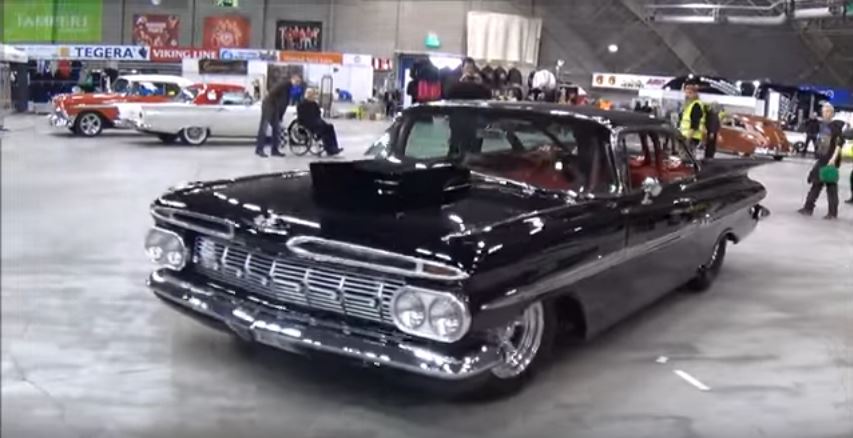 '59 Chevy Impala 632ci Big Block – Start-up & Burnout!
If there is one thing we cannot get too much of, it's burnouts by some extremely powerful V8 engines, the noise the smoke display and if we are lucky to be there live, the smell is something that gets our adrenaline going.
Apparently we are not the only ones so on the way out of Hot Rod & Rock Show 2016, this amazing 1959 Chevy Impala performs a burnout.
This muscle is actually built in Sweden and it looks like they really know their stuff there, since they managed to pull 1207 horsepower out of this 632-cubic inch Big Block V-8 and this thing sounds amazing.
Check out this "Viking" in the video bellow, and enjoy that amazing soundtrack.