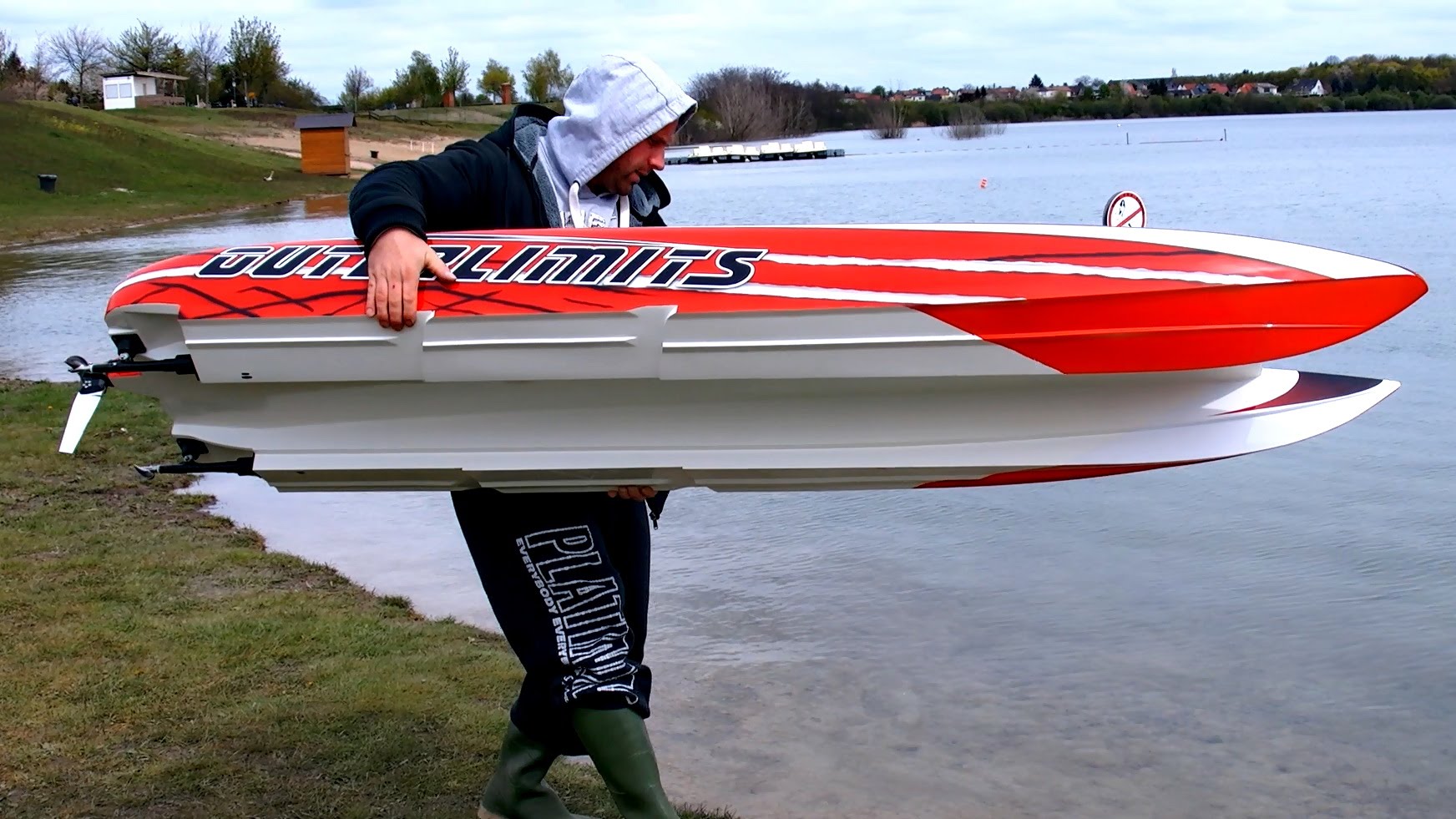 GIGANTIC POWERFUL RC POWERBOAT SPEEDBOAT – 80 MPH BRUTAL SPEED!
For the most part whenever we hear somebody talking about an RC boat we expect it to be a cool looking toy for his kid to enjoy navigating around the local pond at a few miles per hour.
But today we bring you a machine with 25 000 Watts, this translated roughly into 35 horsepower which apparently is enough to get this water rocket up to 80 mph.
Filmed in Edderitz Germany in April this year, we see some unbelievable speeds out of this RC beasts.