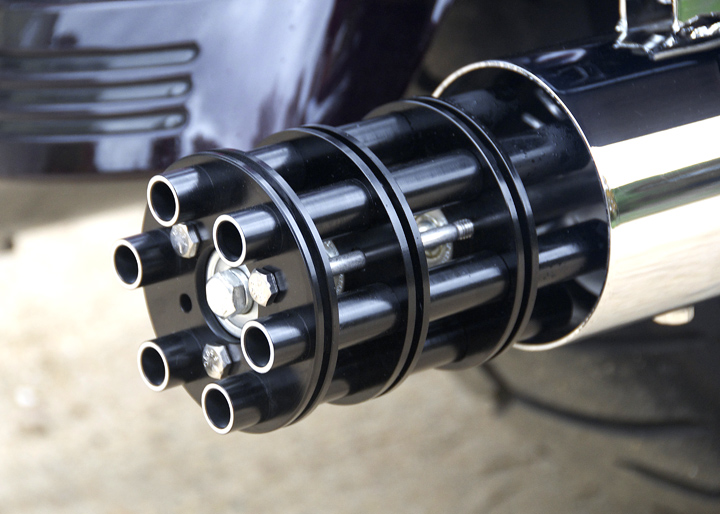 BADASS GATLING GUN EXHAUST ON SPORT BIKE!
Today we bring you one of those modification that there is no middle ground for it, you either going to love what they have done or you are going to hate the creators.
This Yamaha R1 has been streched apparently but adding an exhaust that looks like a Gatling Gun which even spins once the engine is running, powered by the exhaust fumes is something else. Would have they looked better on a Harly? No doubt, but the owner decided "Why should the Harley guys have all the fun" so he mounted them on his Japanese bike.
Tell us your oppinion, should he have left this one alone or are you from the crowd that actualy approves of this modification?