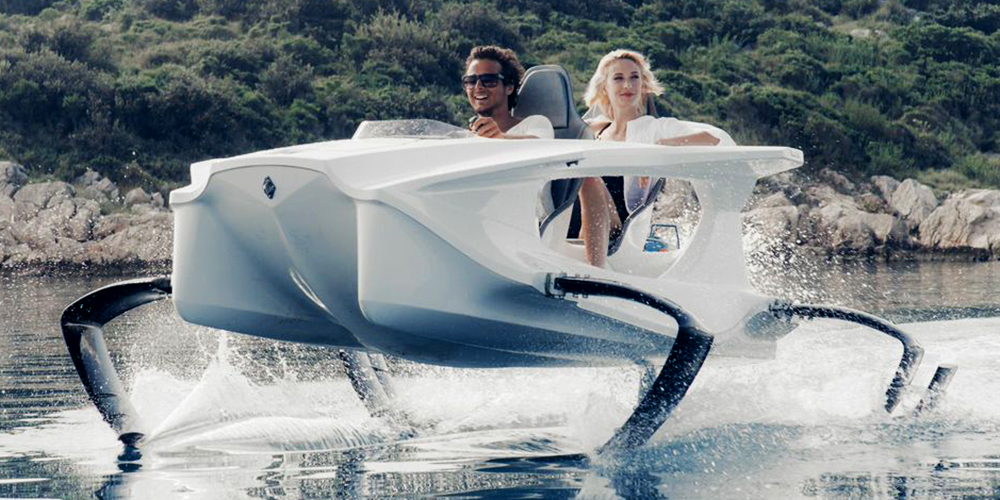 A Boat From The Future – Quadrofoil Hydrofoil Electric Watercraft Q2!
Made by three Slovenian designers, this is the ePWC, a personal electrically powered hydro-foiling watercraft, which rises out of to water to new heights.
One of the most amazing features on this vehicle is that is totally quiet and id does not make any waves nor does it pollute, so this makes it suitable for use in absolutely any lake or river, even in the ones that are considered marine protected areas, which can open up a big number of water surfaces that were closed for fun. It features new patented steering technology that even works when it is above the water in hydro-foiling mode. Able to reach speeds of around 40 km/h or if you prefer nautical terms, around 21 knots and has a range of 100 km (54 nautical miles) and the recharging cycle is less than 2 hours. With prices starting at €22,500 (£17,586 or $28,144) we are sure it's not going to be something you see in every puddle but we believe it will find its costumers. Watch the video and tell us would you pay 30 grand for something like this that supposedly transforms boating into a fusion of driving a formula race car and flying?