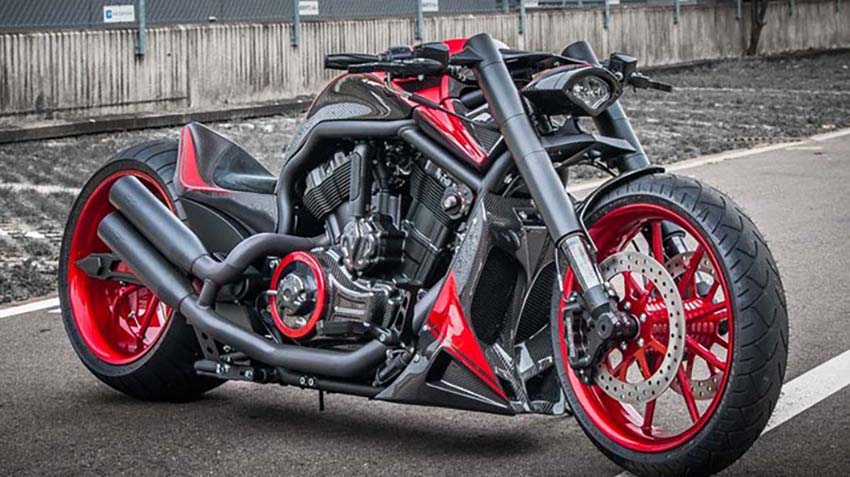 The Koenigsegg AGERA-R inspired Harley Davidson V Rod by No Limit Custom NLC!
No Limit Customs NLC is a German based car and motorcycle tuning company that takes great pride in making every build their own. All of the custom modifications that they put on their bikes are fabricated in house. In 2004 after being on the motorcycle scene for 11 years they decided to build their first custom Harley Davidson V-Rod. After the success it reached they kept and kept building them. Their latest creation is a bike inspired by the Swedish Supercar the Koenigsegg Agera R.
At the moment they have not released any performance numbers nor they have given us a video of this bad boy in action, given the supercar that has been the basic inspiration for the modifications we believe it has enough power so make anybody grin.
Until then we can only watch the pictures and admire its beauty. More photos in the video, and don't be bashful about telling us how you like it.